Malaysian Student Ambassador Jun Jie Khong is very grateful for the opportunity to study abroad and is delighted with the AMAZING new experience
I have never forgotten the day I left the side of my parents and friends in the airport. The feeling of sadness with excitement. I was about to experience the life in a new environment without the help of others. Well, after a few months of living here, I can only summarise it by saying it is: AMAZING. Allow me to explain below why it is so.
Independence
The very first thing that I learnt was to become more independent. It may sound obvious, but it is really a challenge for me to start doing everything all by MYSELF. Doing the laundry, cleaning my house, cooking my own meal, walking for a few kilometres to buy my own things.
How I miss those days in my home country, Malaysia, where I did not have to bother with these issues (credit to my beloved, awesome mother). I must now take charge of doing everything on my own. At first, it was an issue for me as I am not used to doing all these mundane tasks. cooking, especially, was one of the hardest things to do. I was grateful to have a group of roommates that spent their time teaching me how to cook edible food ?.
However, as time passed, I slowly learnt how to take care of myself. I learnt to be responsible for my own life and do what I want without relying on the help of others. Due to Covid-19, I also learnt to cut my own hair and also helped my friends to trim their hair whenever it became long. Thanks to this opportunity to come to Ireland, I was able to do all these things that I would never have done in my home country.
Weather and landscape
The weather in Ireland is not very extreme. It has four seasons and the temperature usually stays around 0-20⁰C. This is one thing I really love as the cold is still bearable for me and it is not hot compared to my home country, Malaysia. I was able to cope up with the weather without many difficulties.
However, I'd be lying if I said the weather is flawless. There's just one golden piece of equipment that I must always remember whenever I go out: a raincoat. It rains here quite often. One thing that I would recommend is to always remember to check the weather forecast before going out.
Although it rains often, it does not spoil my love for Ireland's picturesque landscape. It's just breathlessly exquisite! I would jog to the Shannon river almost everyday just to watch the beautiful skies of Ireland and the crystal clear river that is filled with elegant wildlife. Looking at the same scenery never gets boring, as the sky is different during my every visit.
Below are just some pictures about the lovely weather of Ireland.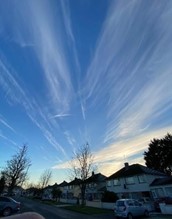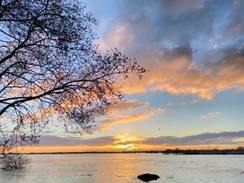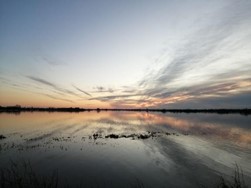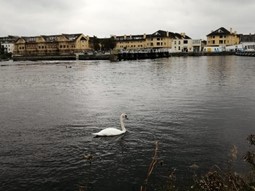 Jun Jie Khong is doing a Bachelor of Accounting (Hons) in Athlone Institute of Technology