Pratik Hublikar looked at a lot of different courses before choosing the MSC in Management in the National College of Ireland . . . and he now knows he got it right
The MSc in Management is an alternative to the MBA and has become very popular for many reasons. For example, it is cheaper, doesn't require years of experience and develops you as an 'all-rounder'. Students learn a range of subjects ranging from organizational behaviour to leadership.
At the same time, it also becomes very important due to where one is studying and the market he or she is getting into. I decided to study outside India as India still doesn't have a recognized MSc in Management as an alternative course to an MBA nor did many people know about it.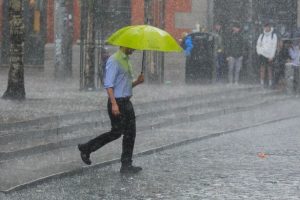 First choice
Studying abroad gives rise to many issues such as choosing the country or university to study in and the cost of education and living. For me, these questions needed careful attention as this was where I intended to start my new life.
Ireland was my first choice when it came to place of study due to factors such as employment opportunity, where there is a 'stayback' of two years once you complete your education. Ireland has many prestigious colleges, and the beautiful people in the country make a student's life very easy.
I know the weather in Ireland can be disappointing, but you really do adapt and with time it becomes a part of your routine. M first days were spent bad mouthing the weather, but now I wonder if something is wrong if it doesn't rain for a day.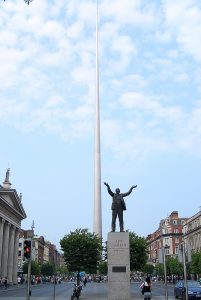 New life
As I said, my intention was to start a new life professionally, so I did a lot of research before choosing the National College of Ireland. It is located near the International Financial Services Centre (IFSC) and is surrounded by companies such as KPMG, BNP Paribas and Airbus.
There is also direct access to the Luas light rail service with a stop in front of the college, while the Connolly Dart and train station is just 5 minutes. It is also accessible to bus stops. Dublin's Spire, which is on O'Connell Street in the city centre is just a 10-minute walk from the college. Also, there are many places to eat, chill and hangout near the college.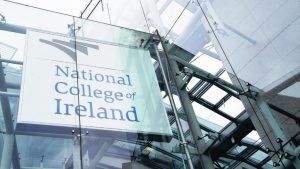 International team
NCI's team is a real asset to the organisation as the three wonderful people in the International Office, Ellen, Sheila and Monica, work so hard to welcome international students coming from all over the world.
Once you are admitted to the college, the international team is in constant touch with the students and make sure we are settling down comfortably. The team arranges various activities, meet-ups and talks for students which informs them about the local culture, people and places.
We also had visits to various cities and nearby places in Ireland which was fun and helps us settle in. Culture shock was not even a thing for me, as the team made it so easy for incoming students to grasp all the differences. Kudos to the International team at NCI!
Teaching staff
I had already read reviews on various sites about the teaching staff in NCI and the vast experience they had, but I got more confident about it when I heard about it from people on LinkedIn too.
The staff in school of business include people who have industry and academic experience of up to 20 years and who have worked in highly esteemed companies around the world such as HP and Synopsis etc. The staff make it easy for students to understand the course through various sources and make the best use of digital media.
My second concern was the cost I was going to incur and this made NCI my best option. Students who graduated from NCI have joined some highly reputable organizations around the world; this is because NCI produces bright minds and students of great principles every year.
Excellent reputation
I asked a classmate of mine, Akash Goel, who has more than six years' experience and has worked for companies such as GE and Zynga why he chose to pursue the MSc in Management at NCI.
"I chose NCI because of the excellent reputation of their career service team,"  Akash told me. "Since I already had some managerial experience, the management course was suitable for me because of the relevant course modules.
"I have a work experience of about 6 years in US-based companies such as GE and Zynga where I gained a lot of practical know-how. I saw this as a lucrative opportunity to upskill myself in the field of management since I wish to pursue a career in management.
"After reading plenty of online reviews, I realised that NCI was one of the best higher education institutions in Dublin. Since arriving here I have been extremely pleased with the quality of professors in the college. All professors have first-hand industry experience and bring an immense amount of practical knowledge to the classroom.
"My experience so far has been filled with lots of learning and self-development, which is exactly what I was looking for."
Studying at NCI has been a "grand" decision for me and I have no regrets about it. I hope to make the best use of resources available in NCI from the professors to the books and come out a very proud graduate.
For more on studying in NCI, go here: https://www.ncirl.ie/International