Interested in gaining a degree in Culinary Arts and having the chance to study abroad? Victoria Rinsma tells us why she left Canada for IT Tralee…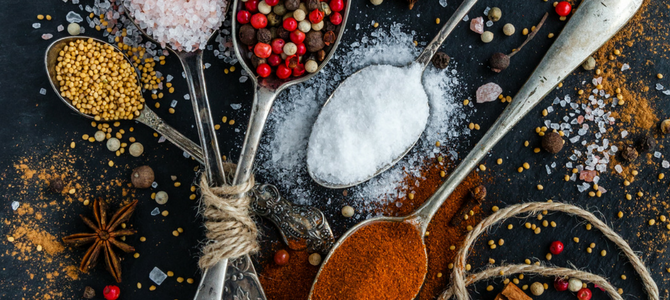 Deciding to further your education is already a huge life decision on its own. Although add moving approximately 5023 km away (not like I checked!) from this life you have spent time building, making connections and networking, creating friendships and establishing yourself within your career and it turns into what could be one of the biggest life choices you've had to face yet.
In culinary, like other industries, travelling is encouraged. It broadens your knowledge and enhances your skills. Not only do you learn more about the field, the differences and similarities between where you are visiting and where you grew up, but you learn more about yourself as a cook and an individual. You experience moments where you can really sit and reflect on your values and what want to pursue in your life. Thus, in that degree, coming to Ireland was the perfect opportunity at the opportune time.
I had already completed a two year Culinary Management program at Durham College's W. Galen Weston Centre for Food, located in Whitby, Ontario, Canada which was an absolutely life changing experience, had been working at my utterly amazing job for a year and a half at this point, and was thinking of continuing my studies further. A few of the chefs and professors at Durham College had discussed this opportunity to complete my third year in Ireland to study a Bachelors of Arts in Culinary Arts at the Institute of Technology Tralee located in Tralee, Co. Kerry, Ireland, and graduate with a degree, when I had first started at Durham. There was nothing like this in Canada at the time, and so having a Degree for a BA in Culinary Arts would set me apart from the rest of my peers and colleagues in the industry, but also further my knowledge and help me develop as an aspiring chef.
All things considered and combined, I decided to take the opportunity, despite how hard it was to leave my family, school and job – three things I love more than anything – pack my suitcases and do something my younger self could only have imagined of and aspired to do one day.
I have been here for four months, have officially finished first semester and cannot believe how fast it has gone. It is still quite surreal I am finally here, after preparing for it for so long. The transition of moving has been smooth and easy. Being Canadian, we only need to apply for a GNIB Card, which allows us to attend school, and is easy to apply for! Everyone in Tralee is so friendly and welcoming, and coming from a Canadian, that's saying a lot!
There are so many opportunities available to students while you are here, from travelling around Ireland and Europe within that student budget everyone knows and understands, to things offered by the school, from the endless sports teams, societies and clubs, attending special conferences and events, becoming class rep to even becoming the International Student Ambassador, so they make it easy to make friends. Studying at IT Tralee has been great. It definitely has been different than my Canadian education, but has been an eye-opening and life impacting experience to learn how different the curriculum and the industry are while seeing how they view cuisine. The classes they offer tend to different aspects of the industry, which will prepare you for various careers once graduated. It was nothing but a great decision to come to IT Tralee to study!
So, are you convinced?! If you do end up studying in Ireland, here are my top tips and things to keep in mind…
The weather really isn't as bad as the stereotypes may lead you on to believe! You'll get used to it!
Your friends and family will be there waiting for you when you are done with school, so as much as you may miss them, just remember they aren't going anywhere! Who knows, they may come visit you!
You are gaining an experience that will impact your life in ways you might not realise yet and that you will remember forever, so just take it all in!
Don't compare school and life abroad to what you are used to back home despite how hard it is! Of course it is different, and doing that will do nothing but make you miserable and miss home even more!
Stay organised! Time will fly by and staying on top of everything will be crucial to your success!
If you have any additional questions, leave them below and I'll be sure to get back to you. If not, keep a look out for my upcoming posts!