Tests, paperwork and long-haul flights; South African Student Ambassador Jesmin Ram speaks about the trials and tribulations of leaving home for study during the second wave of Coronavirus in Ireland.

Travelling in the midst of a pandemic is not only scary but also quite daunting, especially when you need to travel in order to further your education.
Preparing
Travelling at a time when almost everything is uncertain puts you on high alert for being super prepared to travel. When I was getting ready to move, Ireland was in a Level-5 lockdown which meant that there were restrictions in place that limited movement into and out of the country. Fortunately, people travelling into the country for third-level education were permitted.
The first and most important step was to make an appointment for a Covid-19 PCR test. The test had to be taken no more than 72hours prior to my arrival. You can get into a lot of trouble for not testing for Covid-19, from being denied boarding to being arrested and fined. Once I had my test next on the agenda was to organise my visa. If you are travelling to Ireland for the first time and do not have an IRP (Irish Residence Permit) your best option is to apply for a visa. When all set to travel have the following papers printed and ready in
your travel file: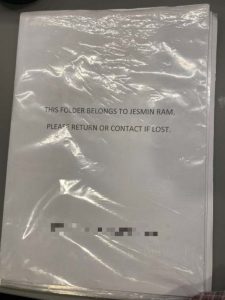 1. A negative Covid-19 PCR test
2. Visa
3. A receipt of your passenger locator form – this is used to track everyone that enters
the country and to make sure that they are quarantining appropriately on arrival. This
information may also be used for contact tracing purposes.
More information can be
found here: https://www.gov.ie/en/publication/ab900-covid-19-passenger-locator-form/
4. A letter from your college that proves that you are enrolled with them
5. Proof of accommodation
6. Proof of health insurance
7. A bank statement
8. A copy of your passport
I already had my IRP so travelling into the country was not as much of a hassle as it would be for first-time travellers. Regardless, I still made sure I had all the forms mentioned above in my file in case immigration asked.
The Journey
When I checked-in my bags, I was asked to show my negative Covid-19 PCR test, IRP and I was asked what the purpose of my trip was. Boarding the plane, I was asked to show my Covid-19 PCR test again along with my ticket. The plane was fairly empty and very clean.
The air stewards provided us with a protective kit that contained a mask, gloves and hand sanitiser. A 'refresh bag' was also provided which contained a washcloth, toothbrush and mini toothpaste. Everything provided to the passengers was sealed – from the protective
kit to the blankets. There was so much space on both planes that some passengers moved from their original booking space to new seats that had no occupants.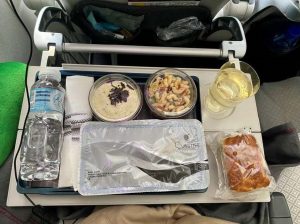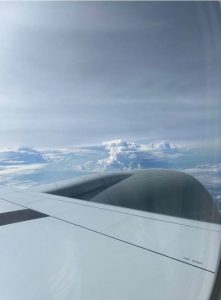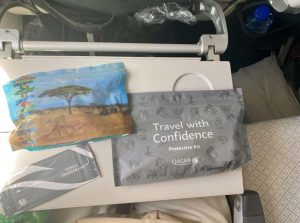 Once I landed in Dublin Airport, immigration officials asked for the passenger locator form receipt, passport, IRP and negative Covid-19 PCR test. I wore a mask through both of my long flights (9hours and 8hours). It is important to comply with the rules that are in place especially once you land in Ireland. A 14-day quarantine is mandatory once you land in Ireland from any country other than Northern Ireland. This 14-day quarantine is strict and you are not allowed to leave the accommodation for any other reason than an emergency; more information on this can be found via the following link:
https://www.gov.ie/en/publication/b4020-travelling-to-ireland-during-the-covid-19-pandemic/
Anyway, after a long and tiresome journey, I'm here and studying in Ireland!
Jesmin Ram is doing a BA in Marketing Practice at the National College of Ireland.