From work cruises to  beach clean-ups – Elena, our US Ambassador, gives us a glimpse into her life as a PhD student in Aquatic Sciences at the Galway-Mayo Institute of Technology…
One of the benefits of being a research PhD students is you dictate your schedule. Without proper attention, you will find that this freedom can be the bane of your existence. Here is an example (below) of the "to do" list for my field work cruise on the RV Celtic Voyager. This was its third iteration which was then followed by four more drafts, until everything was ready for the pre-cruise. Doing your research project is a labour of love, but the rewards are knowing you have successfully mastered time management and ideally at the end the Doctor title.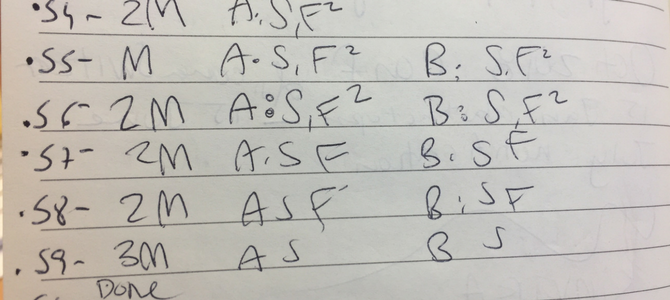 The main picture at the top of this page shows us in Galway Bay. I am hosing sediments off the invertebrates while a double rainbow graces us with its presence. Field work is one of the fun parts of my research project. And it's much more photogenic than my code work in R.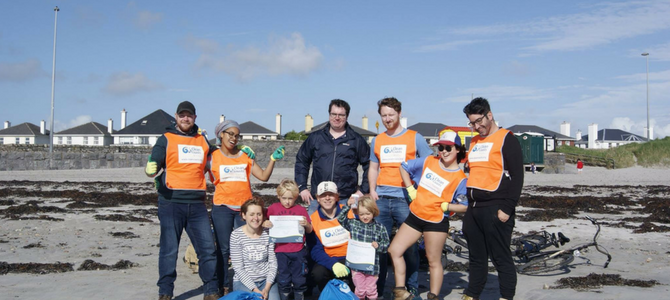 As a marine science researcher, when I am not out in the field I still have an urge to be near the water. Galway is the perfect location for studying marine sciences as we have a mildly resident dolphin that you can spot swimming about near the docks, loads of bird watching opportunities, and a myriad beaches lining the coast waiting to be explored. If you can rent a car, you'll have a much easier time reaching these beaches, but with enough will power and snacks a long bicycle ride will do the trick. And really, anywhere in Ireland is walking distance, if you have the time.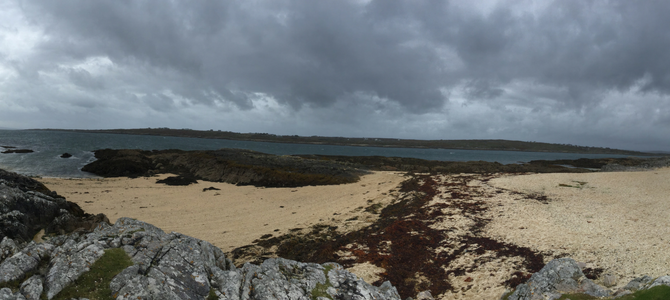 The oceans connect the world and as such it is our responsibility to make sure that garbage doesn't profligate along the coasts when we can. Beach clean-ups are — hopefully on a sunny day — where you can spend time beautifying the environment and giving back to the community. As part of the Ireland's Clean Coasts initiative and Ocean Conservancy, the Marine Freshwater Research Center  hosted a beach clean up at Grattan Beach near Salthill in Galway. We collected 9 kilos of trash in just two hours! In the trash we noticed that a large amount were ice cream spoons, cigarettes and fishing lines. There is an initiative to make Galway a plastic free city started by the Mayor of Galway, Pearce Flannery. If keeping terrestrial is more your game, there are other environmental conservation efforts happening all around Galway. A jaunt from GMIT are the Merlin Woods, home to squirrels, owls, and 19 species of butterfly. Every Wednesday, weather permitting, the Merlin Woods community garden group gather to fix up the Woods and tend to the community garden.