Natalia Canas-Estrada, is completing her PhD in Photonics, and is this blog she tells us why she chose UCC and why her experience of study abroad in Ireland is the perfect mix between hard work and fun…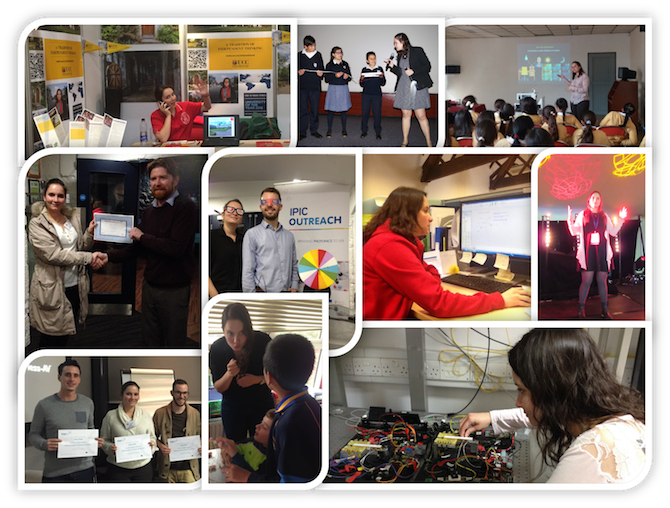 At the end of 2014 when I was writing my thesis, I started looking for PhD opportunities in telecommunications. I was a master student in Inatel in Brazil and was ready for a new challenge. I wanted to improve my experience and knowledge in photonic systems and following intensive research on different universities around the world, I found two open positions, laboratory-based, at the Tyndall National Institute with the photonic systems group. Tyndall is one of the research centres of University College Cork (UCC). I decided to gather transcripts, letters of recommendation and my TOEFL result in order to prepare as much as possible for the interview and do my best to get the position. One month after the interview, I was notified that I was selected!
Currently I am in the second year of my PhD, I work in a very exciting topic: Terabit Superchannels! I want to increase the current transmission capacity of optical fibre, and my project is funded by the Irish photonic research centre (IPIC).
There were four main reasons why I decided to apply for this position:
The high quality programmes that UCC offers
The state-of-the-art research facilities available at the Tyndall Institute
The topic of my PhD project
Outreach activity opportunities, which are part of my responsibilities as a postgraduate student
So far, I have been able to have a very complete experience at UCC. I have taken excellent technical courses both in UCC and with FlexiLearn, participated in local events and project reviews; completed experiments and result analysis, and finally, have had the opportunity to take part in outreach in Ireland and Colombia supported by UCC and IPIC. My experience couldn't be better, and currently I am working hard on my literature review and starting experiments in the lab.
So, if you are thinking about doing a PhD in Photonics, doing research at Tyndall or UCC and want to know more, feel free to contact me on LinkedIn or by commenting below, I'm happy to help!