"Coming to Ireland has given me a great opportunity to learn to be independent…"

Despite being far away from home, Student Ambassador Eunice Ting Xuan Lee has adapted to life in Ireland and is making the most of every moment here!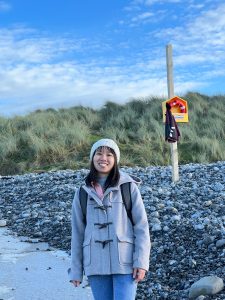 Hi everyone, my name is Eunice Ting Xuan Lee. I come from the beautiful country of Malaysia. I am currently a first-year student studying Human Nutrition at ATU Sligo. This is my first time being so far away from home. I was anxious to step out of my comfort zone initially. However, I feel that I can't give up this golden opportunity to study abroad in Ireland! 
I also have to thank a few Malaysian seniors for helping me to get accommodation here and welcoming me with Malaysian hospitality when I arrived in Ireland! They also shared valuable experiences and gave me good advices whenever I face problems. They even cooked Malaysian cuisines such as Nasi Lemak, Char Siew, and Bak Kut Teh when I craved for Malaysian food. With them around, I feel home away from home.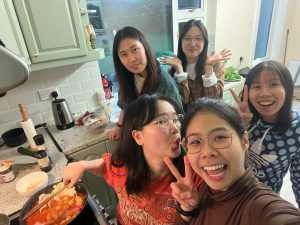 Initially, I was worried that language is a barrier before I came to Ireland. Soon, I realized that Irish people are not only friendly, but they are also very helpful. They showed patience when I had difficulties understanding their accent and were even willing to repeat upon my request. During classes, lecturers speak slowly while teaching and all the main points are displayed on the PowerPoint. I am now getting more and more familiar with the Irish accent, and I am happy that I can communicate better with the locals now.  
Ireland offers many beautiful landmarks. I was amazed by the magnificent view when I first came to Ireland. Strandhill was the first place I visited in Sligo. The scenery was breathtaking and I enjoyed the cool breeze on my face when I was walking by the beach.
Sligo town is also a beautiful place that is worth visiting too! Discovering Sligo Town on the Garavogue River is quite an experience, especially with the incredibly beautiful view at night. It is a pleasure to have this opportunity to study here at such a beautiful place.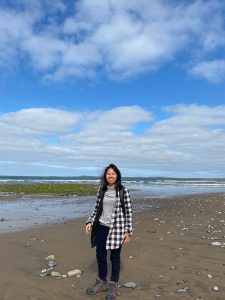 Coming to Ireland has given me a great opportunity to learn to be independent, improve my English language skills, experience a different culture, and I aim to explore the other part of Europe too. It may be challenging to start a new journey in a foreign country. However, I think all the sacrifices are totally worth it. I gained precious memories and different life experiences during my short 3 months stay here. Choosing to come to Ireland to further my studies has been the best decision I made in my life so far. I am looking forward very much to the coming 4 years of university life in Ireland!  
Eunice is doing a BSc (Hons) in Human Nutrition at ATU Sligo.