Scared to take a risk and see what life has in store beyond your comfort zone? Let our ambitious ambassador from India and Digital Marketing student at NUIG Syed Yaseen Shabir Ahamed convince you that success lies in wait for those willing to take the first step towards a brighter future.
When you consider how much it costs to go to university you may think that it is insane to spend that amount of money. You might even need to take out a student loan to afford it with the added pressure of debt looming over you for a number of years. Then there are the additional expenses incurred when you decided to study abroad. You have to uproot your whole life and move to a new country.
Should I leave my current job to study? Is the course going to improve my chances of career progression? Will I be able to secure employment after I graduate? These are all questions I asked myself before I made the very difficult decision to study abroad. And I'm pretty sure most of you who are reading this have had them as well. Allow me to share my story in the hopes that it will help you.
I come from a middle-class family in south India. I lived a comfortable life but could not afford spontaneous holidays and definitely needed to think twice about going out for a nice dinner at a restaurant. My uncle supports me and my mother financially. So basically, we didn't have the disposable income to sponsor my education. I applied for a scholarship, but unfortunately, I couldn't get one.
However, I didn't want money to stop me from living the life I wanted and giving my family the life they deserve. I approached every bank I could find for two months. I applied for a loan and most of them rejected my application since they didn't trust that my family had enough of a security deposit to pay back the loan. Thankfully, my friend's Dad was a bank manager too, and he knew me well enough to trust me and I finally secured a loan.
That was one problem solved but there was also the issue of my prestigious job working as a software engineer at one of the largest MNCs in India. I was in a dilemma. Should I leave this job just like that and embrace uncertainty? Or stay put and continue doing the job that was providing me a monthly income. But in my heart, I knew that this wasn't what I wanted to do for the rest of my life! I knew for sure that I would probably reach a higher post and eventually earn a greater salary, but I wouldn't feel completely happy.
So, what did I do? I took a leap of faith! And I calculated what I already knew and where I wanted to be.
I was very passionate about photography, I had reasonably good writing skills. The area of content creation seemed perfect. I wanted to be in a creative field with the freedom to think and to be innovative. I also loved talking to people and I had a great interest in brands and advertising. Every time I looked at an advertisement, I would analyse why they did it and what it conveyed. Hence, I knew that I wanted to work in marketing — but marketing has a lot of subdivisions! I didn't want my web development experience to go to waste and I wanted to put my content creation skills to use. Digital Marketing was the obvious solution.
What next? I applied to NUIG, got accepted and admitted, secured the loan, travelled to Ireland and I have not looked back since. Its been four and a half months since I became a Digital Marketing Master's student. What do I think?
It's grand my friends, it is grand. I am enjoying this course! We get assignments from real companies and what we suggest is making a real impact on their businesses. We get to put our critical thinking and creative hats on and all the group assignments mean brainstorming for ideas and working together which is really fun. We even created a video for NUI Galway and it's featured on their social media account.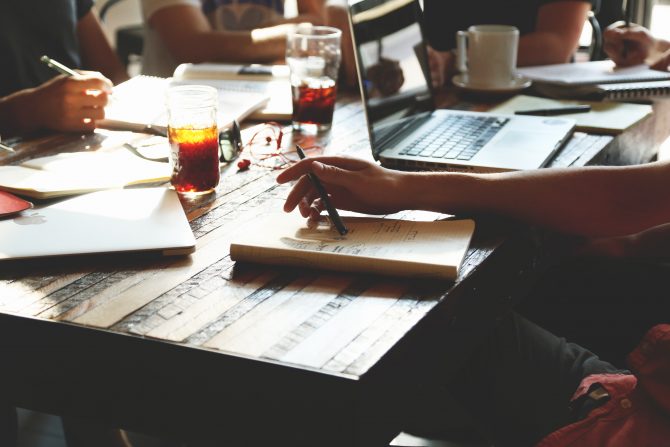 But what about getting a job and paying back my student debts?
The bitter truth is, it's not easy. But I learned what I was made of and I knew what I wanted to do after my last job. I knew I wanted to move forward in my life and aim higher. If someone believed in me enough to help me get a loan; if the university believed that I am good enough for its program; if my family and friends think that I can do much more in life and most of all I have trust in myself that I can do it. I can land a job too!
As I said, take a leap of faith my friends. Either stay where you are doing the same thing and expecting different results or take the risk, move forward and see what happens.
If you have any queries feel free to reach out to me in the comments below.