Canadian Student Ambassador Karin Ishak has made Ireland her second home but she also knows it can be hard to be away from family and friends
I'm known for suffering from the 'fear of missing out'. I understand that leaving your home can be as exciting as it can be scary. However, I'm glad to say that Ireland has become a second home to me over the past five years. I even miss Ireland when I go home over the holidays.
Here are some homesick remedies that made my experience in Ireland a positive one in many ways. (And some of these were from pre-Covid, so don't worry: we weren't breaking any rules.)
Mirror what you value
My best advice is to take the time to appreciate your lifestyle, your friends and family back home. Then search and mirror what you value from your life back home during your time in Ireland. This allows you to stay true to who you are but also develop those values and learn more about different cultures and from other people around you.
There are so many clubs and societies in every university where you can find people you can bond with. There was a Harry Potter society and even a society called 'nothing specific' where they organize random activities for people to join and enjoy. It is a privilege to enjoy your hobbies, interests, cultural or religious beliefs with others. There is something for everybody!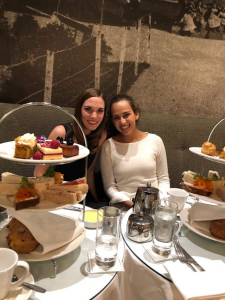 A friend a day keeps the homesickness away!
The weekends are always the hardest. Without classes and most of my Irish classmates at home with their own families, there was not much to do. I would get homesick knowing my family and friends had plans without me.
Thankfully, I found other international students. All international students have something in common: we're away from home. This makes it easy to relate to them. Other international students are a great support to help you to keep busy and to create great memories especially during quieter weekends. And that is not to mention the growth of your network! I now have friends from all over the world, from Canada, Ireland, Singapore, Malaysia and Saudi Arabia.
Make lists and explore!
I hope you are not searching for an opportunity away from home just to stay in your room. Leaving home is cultivating not only for your career, but for your personality and personal experiences. Keep busy and avoid being homesick by exploring every pub, every restaurant – when we are allowed to, of course! Make list of all the things you would love to do or see and find others who would love to join you!
I came to Ireland because I wanted to spend my time in Europe doing what I love: travel. I have been fortunate to travel many times during my time in Ireland. However, due to Covid-19 this year, things have been different.
Thankfully, 'different' did not translate to anything negative. It pushed me to explore nearby cities and outdoor locations in Ireland. It helped me to become more creative and to find other ways to explore the world regardless of the limitations.
For those who love to explore, I have made a list of my activities I enjoy doing in Galway with friends. I hope it serves you well!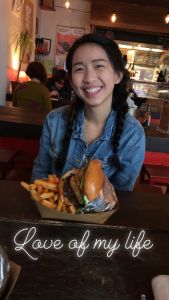 Must-eat food
Saturday morning market in town. Try some freshly made doughnuts . . .
Brunch at Dela's or Ard Bia
Afternoon tea at the Hardiman Hotel or Cupan Tae
Lunch from Chili Shack: the smoked stacked Burger is my favorite!
Dinner from Hooked for some authentic Irish fish and chips or my personal recommendation would be the seafood tagliatelle.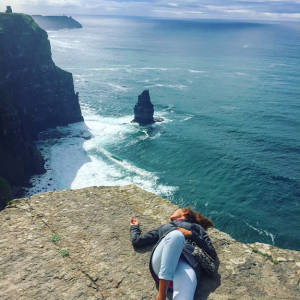 Must-see nature
Cliffs of Moher: I've been five times because I always tell friends that come to visit me over the years that it is a must-see destination.


Connemara and Kylemore Abbey Tour
Must-do fun
O'Connors Pub (where Ed Sheeran filmed his 'Galway Girl' video): It's a beautiful pub. I love that every inch is decorated with old articles.
O'Connell's Pub: It also has a similar ambience to O'Connor's, but it is closer to the university as it is in town. It has an outdoor area with Dough Bros pizza for food!
Dungeons and Doughnuts: with friends! It's a great board game café.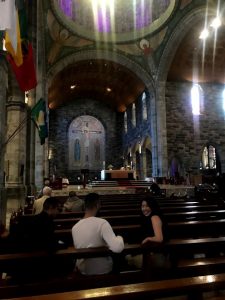 Visit Galway Cathedral
Karin is studying medicine at the National university of Ireland Galway