Malaysian Student Ambassador Wong Chong Yeow has had plenty of new experiences while starting his studies at the Athlone Institute of Technology

When I reached Ireland, I felt relaxed. I love the atmosphere, the history and basically everything about Ireland. This is a shot of me waiting for the bus to Athlone. The drive from Dublin to Athlone is four hours.
Many older students are waiting for us at the student accommodation when we get to Athlone. This means you don't have to worry as everything will be arranged before you arrive in Athlone. Furthermore, these students then sent us to our rental houses so we could start our quarantine.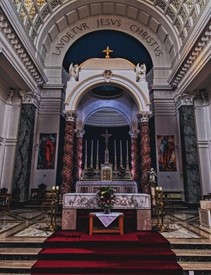 After I finished my 14 days of quarantine life, I visited to Athlone town centre with my roommates and the older student. This is a shot I took at the church in the town centre. Besides that, I also felt a calmness and serenity on my first time entering a church.
While in town, I also bought a lot of necessities – many of which were the same brands as in Malaysia. Don't presume that you won't be able to find the same brand that you use back home.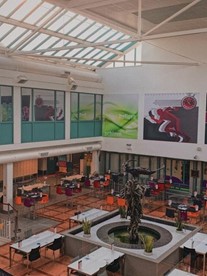 First look
This was my first time to visit the Athlone campus. I just had a five-minute to reach my campus. The most attractive element for me of studying at Athlone Institute of Technology is that it is famous for sport. The campus includes an outdoor track, indoor arena and other facilities. My campus is awesome and reached my expectations. If you are like me, do choose the institute as your university.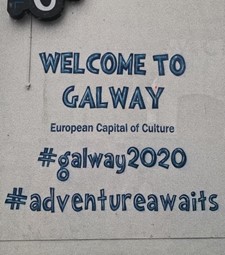 Before Christmas, I visited Galway City. This was my first time travelling in Ireland. I felt excited and joyful because Athlone is a bit small for me. I like bigger cities such as Dublin and Galway. Even though this trip was just two days, it was enough for me. This is because it is only my first year studying in Ireland and I still have a lot of time to explore the other wonders of Ireland.
Wong Chong Yeow is studying Accounting at the Athlone Institute of Technology