Shinu John, our University of Limerick and Indian Ambassador shares his initial thoughts about the campus and some interesting facts about his course…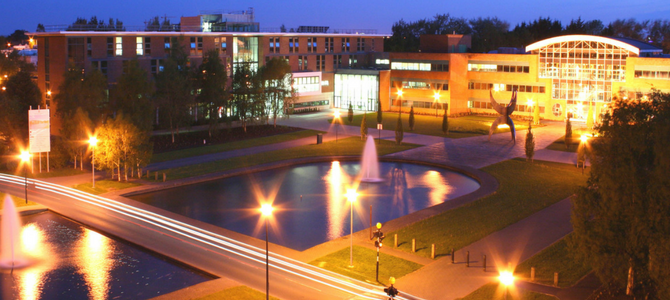 In my first weeks I trotted into the campus like a freshly crowned king, but I never expected the campus to be so big and beautiful. Beautiful, thumbs up; big, as I still get lost finding my way through the campus! The good part about studying within a big campus is that you get to see so much and meet so many amazing people along the way.
The architecture is brilliantly laid out and now that I carry a map in my pocket I don't get lost so often! The walks are serene with a river passing right through the campus. There is a walk bridge which reminds you of the stories of Vikings as you look up to the stars, in the evening, sipping freshly brewed coffee with new friends.
So I've set the scene, now the fact bus arrives…
I am pursuing a Master's in Information and Network Security from the University of Limerick and as you may think, it's not for the faint-hearted! But it is a relief when one gets to know it's being taught by one of the finest lecturers on the planet who would rather not equip you with needless skills but instead make sure to bring out the champion in you. The mentors are available all the time and will make the extra effort to help you out even during out of office hours.
The orientation and schedule of events are digitised so nothing is left unorganised. For the people inclined into realms other than books, we have a shipload of societies and clubs to join which sparks the interests of many. The festivals are celebrated together, and the parties are great. The clubs are adventurous and trips and excursions are hilarious and happen all through the semester.
INS as a master's course is a very demanding one, considering its application in the IT industry is most critical and needs one to be on their toes at all times, and this course moulds you into someone capable and quickly. I'm so glad I made the choice to study at UL.
Find out more about becoming an international student at the University of Limerick