USA ambassador Rebekah Eddy talks us through her choice to get an MSc in International Law and Business at University College Dublin.

Why UCD?
Why did I end up at the University College Dublin studying International Law and Business? It's really quite simple: they have what I need.
I knew I wanted to work abroad; I knew I wanted to work in business on an international scale. The problem was, I had no expertise. My undergraduate degree was essentially a general business degree that required a second language to study abroad. That's not great for marketing myself. So I looked for a course that would give me the skills I lacked. Two areas stood out: data analytics and law.
Reading paragraphs of law sounded a lot better than reading lines of code. So I thought, 'Perfect! I could get a law degree!' But law degrees take time and going back to school for years and years was a no go. Then I stumbled upon the UCD MSc International Law and Business.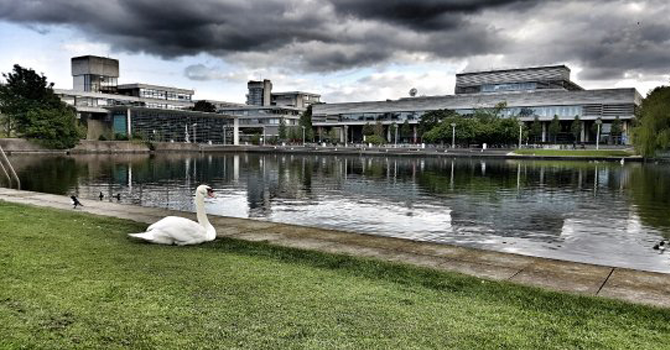 A blend of subjects
Within the first week, I knew this was the course for me. It has the perfect blend of subjects. My professors are experts in their fields. UCD has resources beyond expectations. Companies of all types and sizes come to campus regularly, whether through society events or the many career fairs. When I needed a doctor, there was one on campus. When I needed help with my dissertation, my professors gave good feedback.
Top 50 in the world
Studying at a law school ranked in the top 50 in the world is a feat I could never have achieved in the States. U.S. Masters' programmes are simply way too expensive, and getting into a respected university is reserved for geniuses or students with connections. Studying in Ireland is more cost effective, gives more access to international employers, and has more value in regard to the experiences and classes.
Worth the challenge
UCD has the programme I need; they have the support I need; they have the opportunities I need. Studying abroad is difficult, from the different education styles to the basic factors of living in another country. For me studying law and business at UCD is worth all the difficulties.