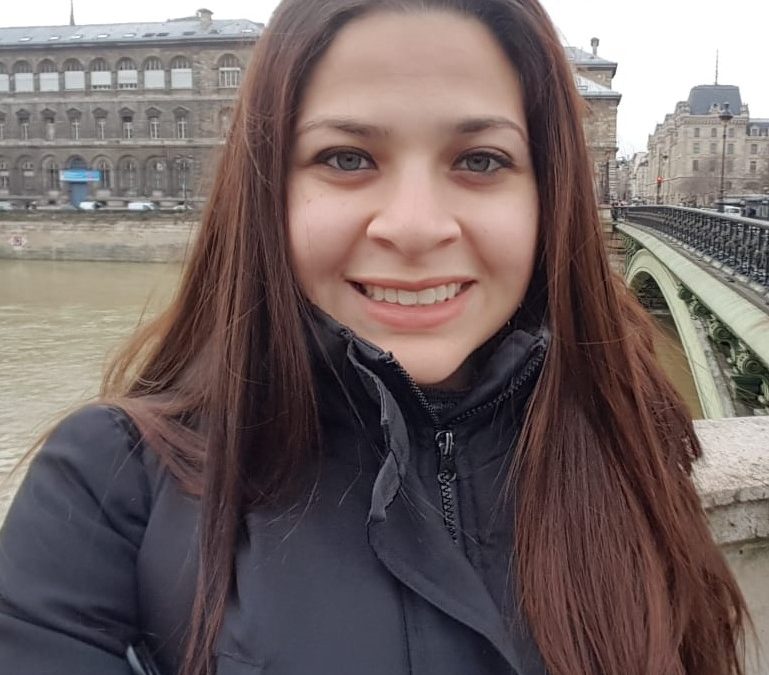 Hello everyone! My name is Camila, I'm from Brazil, and I study a Bachelors in Science Computing and Information Technology. I study at CCT College Dublin. Here's my journey all the way from the admission process to weekly classes. I hope you find it helpful! 
Choosing my course and college
In the modern age, we have been seeing the evolution of Artificial Intelligence, drones, IoT, cryptocurrency, and more. Technology is everywhere and impacts the lives of many people worldwide. There's a saying that technology is the future and I believe the future has started. It is also a field which offers many job opportunities, a good salary and huge possibilities for career growth. I find this fascinating and, for those reasons, I have decided to pursue a degree in IT.  
When I was considering my options, I talked to many friends and poured over recommendations on websites which eventually led me to CCT College Dublin. The college has a very central location in the heart of Dublin with easy access to different modes of transport such as the Luas (Dublin's tram), the Dart (the electric rail system) and buses.  
Apart from the location, the college is accredited by the Irish Agency of Quality and Qualifications of Ireland (QQI), the Irish organisation responsible for validation and quality assurance of the education and training providers in Ireland. Additionally, it has a good cost benefit and excellent quality in terms of lectures and infrastructure.  
The admission process
Let's dive into deep water and talk about the admission process. Luckily, this was very straightforward. I had to go to the Admissions Office of the college to sign up for the course. Some documents are required for the enrolment, so I advise you to check their website to find this information. After I paid tuition fees and governmental health insurance, I received my acceptance letter, receipts and insurance policy to bring to immigration in order to apply for the student visa. 
It is required for non-native English speakers to take an English test which is offered by the college to prove their language proficiency. I did not have to take the test, because I had my IELTS certificate up to date, so you might consider doing the same before enrolling as it can save you some time. The English language competency requirement is B2+ (IELTS 6.0).  
The course curriculum 
Moving to the course curriculum itself, I can assure you that it is very comprehensive. We normally have 5 modules for each semester in the areas of Programming, Networks, Cloud Computing, Web Development, etc. The classes usually take place three days per week in different periods (morning, afternoon or both) depending on the timetable released for each semester.  
Each class is two and a half hours long, with a ten minute break. Although the breaks are short, my friends and I always find a bit of time to sneak out to the nearest coffee shop to grab a quick takeaway coffee. There's a thirty minute lunch break, and so we're able to either go out for a meal or to the canteen of the college which has a microwave and other facilities. 
The classes are dynamic and involve a lot of hands-on activities. The Networking classes for example are divided in theoretical sections followed by more practical exercises using the software Packet Tracer. On the Operating System classes we use Virtual Machines to use either Linux or Windows and we practise the content we're learning. 
However, college is not limited to these activities in class. Multiple assessments are required throughout the semester. Before the pandemic, I would spend many of my days working in the college library. The library is a very convenient place for studying and group activities since there is an option to book a room for group meetings.  
Overall, my college experience has been great so far. I've been learning so much which is going to help me with my career. I've met great teachers and friends who I really admire. I have had the chance to study abroad in a language which is not my mother tongue. These experiences are priceless, and my academic  journey is one of the best achievements of my life. 
Camila Pulz de Faria, originally from Brazil, studies a QQI Bachelor of Science (Hons) in Computing and Information Technology at CCT College Dublin