Get your popcorn ready! Here are some movies about Ireland that you can enjoy no matter where you are, whether you're preparing to study in Ireland and haven't stepped foot in the country or you've been in Ireland for a few years. Angie shares her top ten…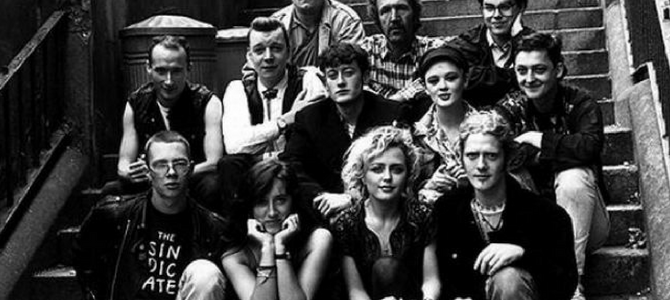 Sing Street (2016)
Everyone loves a music-driven movie with a great soundtrack. Sing Street is one of those movies. It takes place in the mid 1980s in Dublin. It's about a boy named Conor who transfers schools and meets an aspiring model named Raphina near his new school, Synge Street CBS. He impresses Raphina by telling her that he's in a band and he would like her to star in their music video. In a rush, he puts together a band called Sing Street. He and his bandmates start writing songs. The songs get better throughout the movie, but they're all great in their own way, from their first single "The Riddle of The Model" to the more polished, but not exactly 80s sounding "Drive It Like You Stole It". You'll have the songs stuck in your head.
The Commitments (1991)
Another great musical that takes place in Ireland. It is based on the book of the same name by Roddy Doyle. It is the first of the Barrytown Trilogy of films and books. It's about a young man who starts a 1960s soul inspired band called The Commitments. As with any band, drama ensues. What will become of the band? No spoilers here. Lots of catchy music in this film. Don't just take my word for it, watch the film!
The Guard (2011)
If you like buddy cop comedy films like Rush Hour, you'll like this movie. This one is about a Sergeant named Gerry Boyle who is stationed in the Gaeltacht (Irish speaking area) in Connemara. There was a murder in their jurisdiction and an FBI special agent named Wendell Everett is sent to Ireland to work with Gerry to find some drug traffickers. The two characters couldn't be more different. This is especially a good movie for Americans to watch. Lots of poking fun at both Irish and American culture.
Brooklyn (2015)
A story about an Irish immigrant named Eilis. She is from Wexford and worked at a small shop and feels like she is not getting anywhere so she goes to New York for better opportunities. She gets a job at a shop and lives in a boarding house with other young immigrants. Like many immigrants, at first she feels homesick, but it gets better. She meets an Italian-American named Tony at a dance and they start dating and things get better for her. Because of a family emergency, Eilis returns to Ireland, but first she marries Tony, but does not tell anyone in Ireland that she just got married. Things are very different in Ireland since she left, but ultimately, she decides to go back to New York. Great acting by Saoirse Ronan and a very interesting story, especially great for Americans who are coming to Ireland to watch.
The Wind That Shakes the Barley (2006)
A movie based on the events of the Irish War of Independence and Irish Civil War, but follows the lives of two fictional brothers from County Cork, Damien and Teddy O'Donovan. Damien is a doctor and he is about to leave for London until he sees his friend Micheál Ó Súilleabháin getting shot by the Black and Tans and sees the British Army intimidating a worker at the train station. He decides to stay in Ireland to join his brother, Teddy's IRA brigade. At the end of the war, a truce is signed and the brothers have differing opinions. One is for the treaty, and the other is against it. The two once-united brothers are now divided.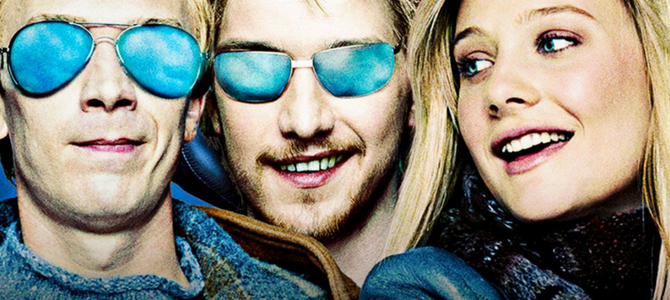 Inside I'm Dancing (2004)
This movie is about a young man named Michael who has cerebral palsy and lives in a group home. A new person named Rory arrives at the group home. Rory is very rebellious and makes friends with Michael. Michael is unable to communicate with others verbally, but Rory understands him perfectly and interprets what he is saying. Rory inspires Michael to get out of the group home and they move out. It's a movie with a lot of funny moments, but a sad ending. It's definitely worth watching.
Yu Ming Is Ainm Dom (2003)
The title of the film translates to "My name is Yu Ming". Yu Ming is from China, he decides that he wants to move to another country and randomly picks Ireland. He reads about Ireland and finds that one of the official languages is Irish. He learns Irish before coming to Ireland only to find that people do not understand what he is saying. He goes to a hostel and asks for a room, but the Australian worker did not understand him and assumed he was speaking Chinese. Then, Yu Ming goes to a bar and tries to find work. The bartender does not understand him, but a customer does and he is impressed that an immigrant knows how to speak fluent Irish. Yu Ming moves to the Gaelteacht and works at a bar there.
Michael Collins (1996)
A biopic about the revolutionary Michael Collins starring Liam Neeson. The movie follows Michael Collins life from the Easter Rising in 1916 to his death in 1922 at the end of the Civil War. Michael Collins went to London to negotiate with the British after a cease fire. The Anglo-Irish Treaty was signed in 1921. Michael Collins says that with the treaty Ireland can be free, even if six counties are lost. The Dáil approve the treaty and Éamon de Valera is not happy so he and his supporters resign. The IRA seize the Four Courts in Dublin and the two sides, pro- and anti-treaty fight. Michael Collins goes to County Cork, attempting a peace negotiation between the two sides, but he is shot and killed. Just as his fiancée Kitty is trying on her wedding dress, she finds out he was killed. While the movie takes artistic licence and some things that happened in the movie didn't happen, it is still a great movie worth watching.
A Christmassy Ted – Father Ted Christmas Special (1996)
Father Ted is an Irish favourite TV show. You will hear references to the show in everyday conversation here. While this is not a movie, it is an hour-long episode of the show. You don't have to watch the previous episodes to understand what is going on, but it's helpful for context reasons like with running gags and getting to know the characters. In short, Father Ted is about three priests on Craggy Island in Clare: Father Ted, Father Jack, and Father Dougal. Some highlights of this episode are Father Ted and Father Dougal getting lost in Ireland's largest lingerie section and running into six other priests and trying to escape before people find out and there's a scandal and "Father Todd" trying to steal Father Ted's Golden Cleric award.
Darby O'Gill and the Little People (1959)
This list wouldn't be complete without a Disney movie and a movie about leprechauns! This movie ticks a lot of boxes: Irish mythology, Irish music, humour, and a love story. The accents in this film are a bit heavy so you might want some subtitles for this funny movie with a bit of music. The effects are cheesy as it's an old movie, but they add to the humour. Darby O'Gill is a caretaker for a wealthy lord's estate, but he is getting old and spending more time in the pub telling stories about leprechauns than he is working. A younger man from Dublin named Michael McBride (played by a young pre-James Bond Sean Connery) is his replacement. King Brian of the Leprechauns invites Darby to stay with them, but he is not allowed to leave. Darby tricks the leprechauns by playing them a song and escapes. Darby gets three wishes from King Brian, but will he use them wisely?