Allow our ambassador from the USA and student at Trinity College, Michelle Galvin, to give you a unique tour of all this country has to offer with her top ten things that made her fall head over heels in love with Ireland.
Looking at Ireland on a map, you might be forgiven for not spotting Ireland straightaway. However, this small country comes with a big personality with so much to see and do here you will find surprises around every corner. I have travelled extensively throughout while studying here and I have put together a list of my top ten things that I adore about Ireland.
1. Food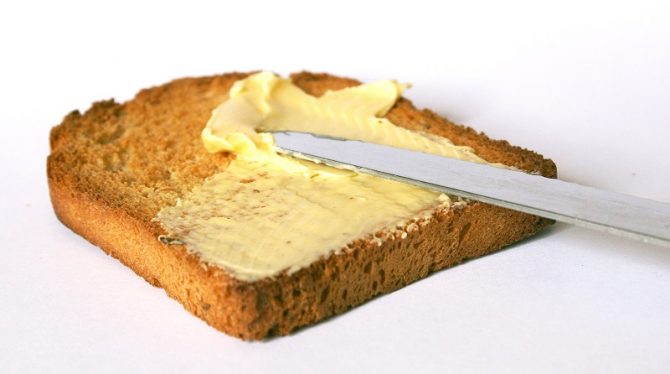 Not something you immediately associate Ireland with right? Cabbage and ham is something that might come to mind though or, as the Irish call it, bacon & cabbage. This traditional Irish dish has largely fallen out of fashion, making it an endangered dish outside of a granny's kitchen. There are however a couple of Irish foods that I get a craving for whenever I'm out of the country. Back home I can be found trawling the streets of Manhattan looking for a Cadbury's Whole Nut bar or Tayto crisps that might have been smuggled over in a suitcase!
My favourite Irish food, which has thankfully become very well known Stateside, is…. none other than, the one and only – Kerrygold butter! Ahhhh, just saying the name takes me to a happy place.  Yellowy, rich and creamy, it makes everything taste better. The absolute best way to eat Kerrygold is piled high, melting into a warm scone straight out of the oven — the perfect breakfast! Pancakes or avocado toast will never measure up to that as far as I'm concerned. Potatoes are potatoes, I could take them or leave them, but there's one potato I cannot resist — Tayto! The uniquely Irish potato "crisp" is a staple here and one that makes its appearance in all sorts of ways, like as a topping for Shepherd's/Cottage Pie or added as a bit of crunch in a ham and butter sandwich, or even as a surprise ingredient nestled inside an omelet – oh, yeah!!! What is it about those potato chips that make them outrageously tasty anyway? There's even a theme park named after them celebrating all things crisp related at Tayto Park. I recommend visiting during the summer and taking a ride on the Cú Chulainn, the largest wooden rollercoaster in Europe.
2. Warm drinks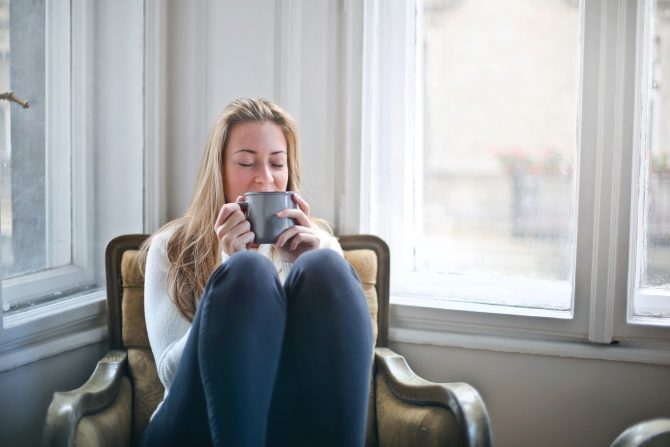 OK, so just about everyone has heard of Guinness, and rightly so. And yes, it is true what they say – it does taste better the closer you get to the Dublin brewery. But just because this is Ireland, it doesn't mean that all drinks are alcoholic. Every break here, every occasion, seems to start with a cup of tea – just Google "Mrs Doyle, cup of tea" to see how vital it is in this culture. But there's tea, and then there's Barry's tea. "The only good thing that's ever come out of Cork," says my County Kerry friend. I know he's wrong about that because I've also tasted Clonakilty White Pudding! And lastly, treat yourself. Indulge in a cup of Butler's hot chocolate — another uniquely Irish way of gently lifting your blood sugar level but not your blood alcohol level. This is true love in a cup.
Three – Interesting Irish phrases
These take a while to get your head around. Sometimes, the Irish say one thing and they mean, well, the opposite. So "I will yeah" means "I will when hell freezes over". When someone says "Go away", they don't want you to leave. They just want you to continue giving them the juicy gossip you're telling them. When someone says, "ah, no, no thanks," they actually mean they'd like whatever you're offering but you should ask them twice. Then there are other phrases that are, well, just plain bewildering but also wonderful. In what other country in the world could you ask a cop "any craic?" and not get arrested? The person who is "getting messages" isn't receiving texts, they're buying groceries. And then there's my personal favourite – "that's gas" – which has nothing to do with identifying gasoline or a gas line leak. It basically just means, "LOL, that's hilarious." One of my all-time favourites that are a part of my own daily speech now is BANJAXED — meaning it's broken or just a complete mess! Here's a few more for you to figure out…. give it socks, giving out, all over the shop, knackered, feck and last but not least, thanks a million! The Irish sure do have a way with words.
4. Irish beaches
I could make this a blog post all on its own. I'm a thalassophyte (lover of the sea), so this category is close to my heart. Google says there are 149 beaches in the south of Ireland and there's probably another 50 "up North" so you're spoiled for choice. Yes, it rains on these beaches for about 11 months of the year, but on those few weeks when the sun is shining (which could be any random time between May and September) they are paradise.
Some of my favourites are:
Ballybunion, Co. Kerry. I'm hesitant to even write about this one. Experience this beach once and you will be hooked for life, returning over and over again. Here you will find toddlers fishing in minnow pools, water enthusiasts kite surfing & windsurfing, while others soak in seaweed heaven all against the backdrop of the stunning cliffs. My mother-in-law tells me that back in the day, the Irish could order a stainless-steel pot of tea on a silver platter right to your towel/blanket on the beach. What a lovely image!
Maharees Beach, Brandon Bay, Castlegregory, Co. Kerry. Ok, I selfishly contemplated not telling you about this one either…. but this peninsula beach has enough room for us all. This is usually the second beach I visit on every trip to Ireland. We like to take windsurfing, SCUBA diving, surf and horseback riding lessons on this beach. It's pretty dramatic driving here, too. As you approach the area from the height of Mount Brandon, the Maharees feel like the Bahamas to me (if the heating is on in the car). My dog and I both begin to whimper with excitement as the beach draws near!
Streedagh Strand, Grange, Co. Sligo. Standing on this beach, at the base of the dramatic flat-topped Benbulben Mountain, peppered with grazing sheep you can get a sense of what it was like here in days gone by. During a 2015 excavation on Streedagh Beach, divers confirmed the discovery of the wreck of La Juliana, the Catalan merchant vessel commandeered by Philip II in 1588 to form part of his Armada's Levant squadron. It sunk offshore one dark and stormy night, killing over a thousand Spanish sailors. History comes alive here! This beach is surrounded by stunning scenery and is perfect for a day of one of my favourite activities — stand up paddle boarding.
Sandycove Beach, Dublin. This beach has the sheer energy and craic of Miami Beach on a warm, sunny day in Dublin. A tiny strip of sand leading out onto a sheltered cove, near the Forty Foot bathing point, where some gentlemen take a daily "dip-in-the-nip" year-round! On your road trip back to the city centre, queue up for an ice cream cone at Dun Laoghaire's famous Teddy's Ice Cream Store. The ice cream here is truly a delectable mystery – why is it soooo good? This leads me to number five on my list…
5. The 99′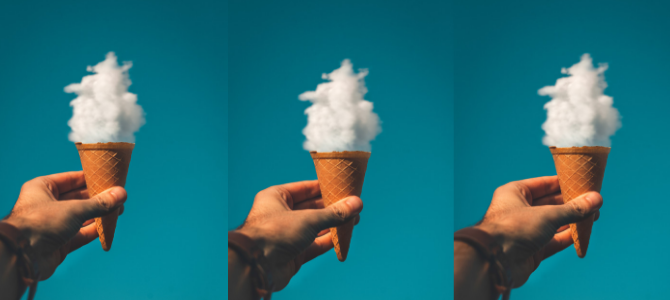 Kids go mad for 99s! It's a soft, vanilla twist ice cream in a cone, and for those few weeks a year when the temperatures breaks over 68F/20C, this cone, decorated with a stick of Flake ( an Irish, crumbly milk chocolate), is "Top of the Pops." Again, hands down, the best 99 is found at Teddy's in Dun Laoghaire. Like the rule of Guinness, it just tastes better there.
6. Brown Thomas
Yeah, it's a department store……. but really, it's much more than that. Perhaps the only building that you'd welcome being locked inside. Brown Thomas on Grafton Street is a little piece of fashion heaven in Dublin. I know most Irish girls will agree with me – Brown Thomas is an institution of its own and there is nowhere else quite like it.
7. Warm hearths, warm hearts
The Irish are famous for their 'hundred thousand welcomes'. But there's another welcome here, and that's a roaring open fire on a cold day. Socks off and feet up – winter nights in Ireland were made for it! When I first arrived in Ireland, it was all about coal fires, but today's progressive Ireland has given coal the boot and has welcomed back roaring wood fires that give rise to cosy chats alongside hot cups of milky tea.
8. Pork
If you're going to eat pork, you should eat it in Ireland. There's traditional ham, best made for family dinner. There are "rashers", a thin strip of what Americans call "bacon," and which is normally eaten in a combination with – yes – more pork, in the form of sausages. But that's not enough pork for one plate because the typical Irish breakfast has more – there's 'pudding' – in black and white versions – made using pork, blood or pork fat and either oats or wheat. It tastes 100% better than it sounds, and the best is from Clonakilty in County Cork. For me, white pudding is like Tayto crisps, you can't eat just one!
9. Rambling down Dublin streets
Walking the streets of Dublin, racking up steps on my FitBit, is probably my favourite Irish pastime. A walk down these streets is an endless stream of entertainment. Whether you're bypassing a dead-quiet pub that suddenly explodes with cheer and whistles while a Rugby kick makes the goal posts or you pass an Irish gift store with traditional Irish music spilling out through the door, you are constantly experiencing different sights, sounds and smells, everywhere you go. When I first moved to Dublin there were women selling fruit, flowers and newspapers in the streets from old fashioned baby prams. Their thick Northside Dublin accents floated musically down streets and alleyways. I remember the first time I worked up the nerve to buy a banana from one of them. I miss those women – they were modern day Molly Malones – in all their wonder!
10. The Irish accent
I'm so intrigued by the many accents here. Cork is my favourite – the real sing-song Cork accent, that is. The Irish can peg exactly which county you're from just by your accent. The best accents are from the country because they take a bit of studying or concentration to understand. My second favourite is the Northern Irish accent with their wee little this and wee little that – so sweet!
That's all for my top 10 Irish favourites. I could probably go on to 100 because I love this little country so much, but I'll let you discover your own 90+ Irish favourites.