Find out everything you could want to know about the MA International Tourism course at the University of Limerick from Nishita, our Indian Ambassador. Discover everything from what field trips as possible to the modules you'll cover…
So ever since my last post a lot of people reached out to me on Facebook, LinkedIn and Instagram to ask questions. One of the most common questions was "what exactly do you learn in your course?". It is a question that even I had difficulty finding answers to when I began my journey into submitting applications for my Master's. So this blog is going to be some basic detail about the MA International Tourism course at the University of Limerick.
The course is run jointly by the Department of Economics and the National Centre for Tourism Policy Studies. There are two options available for studying — full time which is for 1 year and part time which is for two years. We have quite a few part timers with us who are currently working in the field so it's always nice to talk to them to get an idea of how things are like, especially since they get to experience so much of what we're learning in real life. The lecturers are all very knowledgeable and prominent members of the industry. So, you can be quite sure that you're actually learning things of practical use in the Industry.
The subjects taught vary from Economics to Marketing, Management to International Tourism Trends. Unlike most subjects, tourism bleeds into different schools and categories so the subjects are also designed in a way to give the students a complete idea of tourism. It's a lot of reading and research and you have to be ready to put in the hours into it to understand what is being taught. For example, I have to submit a dissertation and choosing a topic to do my dissertation on had proved to be quite a difficult feat considering the number of interesting topics I have across while studying in this course. I can tell you with no doubt that you will learn something new every day. The classes will force you to look at events that you might have otherwise ignored from a new perspective. The fact that the class is full of International students from different parts of the world helps you understand different viewpoints.
There are also lots of guest lectures which are always interesting and very helpful. You get to learn from these people who have researched a particular field of tourism and how they've found something that has changed or has the potential to change or shape the idea of tourism. They are also people who are currently working in a specific field so if you're interested in let's say aviation or rail tourism, these guest lectures tend to be of upmost importance and help.
I realise that I might have made the classes sound slightly boring however it is anything but! We have a lot of fun in our course, tourism is a fun subject after all! My class went to Cuba for a class trip. And though the weather wasn't always sunny and we unfortunately didn't get any tan (not that I need it), it was an amazing trip. We even got to meet Cuban alumni from our course and had the opportunity to ask them questions on how the course has changed and how Cuba has changed since they graduated. It's always helpful to meet someone who has done the same course as you're pursuing because that enables you to ask questions about their dissertation topics and how they went about it (if you can't guess, I am a bit pre occupied by the dissertation). It wasn't all fun though (although a majority of it was), we got to observe and study Cuban tourism in today's context. We have more field trips coming up and this is the nature of our study — after all, how do you study tourism if you don't engage in it?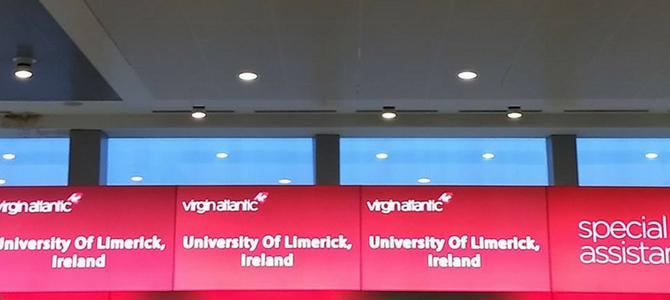 So what's the plan after the MA International Tourism? What careers can you get into? What's the scope of getting a job after completing this degree? What would you gain by pursuing this course?
Skills. A different and large variety of skills, owing mainly to the varied subjects taught. You can join tour companies, national tour bodies, food and beverage enterprises, hospitality companies and more. And since tourism is a vast field, the skills you gain from this course are widely transferable to different career paths so you're not limited. Past alumni have gone on to work for banks and universities as well — it's definitely not one of those courses in which you're stuck with theoretical knowledge and limited growth. Tourism keeps evolving and growing so there are lots of jobs in this field and lots more being generated every year.
I hope this helps some of you if you're confused about the course. If you have any more questions, just reach out to me and I'll help you out to the best of my ability.