Indian Student Ambassador Suvarna Agnihotri was blown away by a trip to Galway with friends and highly recommends to students visiting Ireland
When I was was studying in Ireland, my friends and I decided to visit the harbour city of Galway, sitting at the estuary of river Corrib and the Atlantic Ocean. If I were to explain how my experience with the place went, I fear I'll end up writing a book about it. All of it, from the sheer architectural beauty to the mesmerising folk music of Eyre Square, was simply put, enchanting. Nevertheless, allow me to summarise it to the best of my abilities.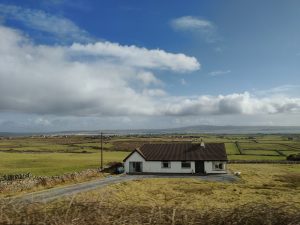 Scenic beauty
If you're a travel enthusiast, trust me, the barren and stone-walled fields, rugged coastline, stark mountain ranges and vast boglands of Galway will be a sight to behold. It holds some of the richest scenic beauty and natural attractions of Ireland.
It is also a cultural city with a plethora of serene spots, buzzing streets and harbours some of the best pubs in the country.
What's more attractive, however, is the musical atmosphere of the place. Celebrated artists performing live gigs, coupled with snumerous buskers are sure to make you twirl in delight. It is a rich and beautiful musical experience that speaks articulately of Ireland's soul. Spending holidays in Galway felt heavenly. Because of its exotic places and piquant food, you are sure to have the time of life there.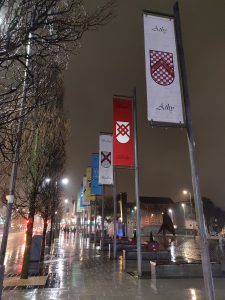 Famous places
Although there are a lot of famous tourist spots, let me tell you about just a few of them. Eyre Square, also known as John F. Kennedy Park, is one of the most famous gathering spots since medieval times, carrying with it, rich history, folk music and happiness.
Another must visit place is the Galway market. That place is a beautiful depiction of the residents' flavourful lifestyles and their food. It is situated on the church lane by St Nicholas's Church, which brings me to the next famous spot.
St Nicholas's Church is one of the most aesthetically pleasing places in Galway. It has these powerful vibes to it which can uplift even the most melancholic of souls.
Cathedral city
Not far from St Nicholas's is the eye-candy that is Galway Cathedral. This place, situated by the river Corrib, holds a spectacle of a lighting event at night which is an easy candidate for a traveller's best memory of Galway. The art collection of the cathedral is another pulchritude to behold. Also, don't forget to get yourself a Claddagh Ring. It's a famous Irish ring which represents love, loyalty and friendship. I too, bought it for my sister, which she's more than happy to wear.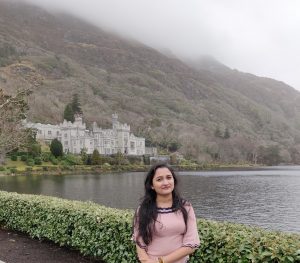 'Must visit'
Along with those, there are two more very beautiful places to visit near Galway and I will flag them as "must visit" if you are visiting Galway. The first one is Kylemore Abbey and the other ones are the Cliffs of Moher in Co Clare. One should visit these two places during summers to enjoy the beauty of these places at its fullest.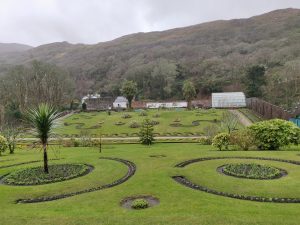 Kylemore Abbey is a Victorian gothic nunnery. It was founded for Benedictine Nuns who fled Belgium in World War 1. When we are talking about Kylemore Abbey, we can't miss visitingits Victorian Walled Gardens. This garden was the last walled garden to be built during the Victorian period in Ireland and is the only garden that is located in the middle of a bog. You can take a bus from the Abbey to the gardens which runs every 15 mins.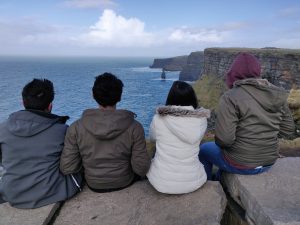 The Cliffs of Moher are sea cliffs located at the southwestern edge of Clare. It is 14km long but is worth the walk.
So, all in all, Galway (and Clare) is a place where harmony is in true convergence with melody. When visiting Ireland, make sure to visit this place. Your thirst for peace for surely be satiated in the City of the Tribes.