Viktoria Fisher is our IT Sligo and Canadian Ambassador. She's currently studying Medical Biotechnology and in this, her first blog, she shows us around her favourite spot on campus – the labs…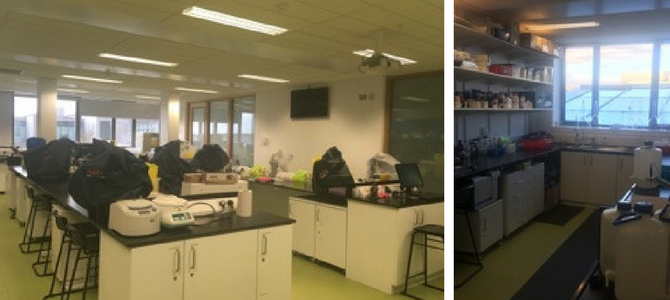 IT Sligo's School of Science building houses a hidden gem: the laboratories. Two entire floors dedicated to well over 20 different, unique laboratories. All the labs have their own specific uses from rooms dedicated to reagent preparation to rooms built specifically to the standards of first year students.
While I find myself spending most of my time in the Cell Culture laboratory on the second floor, I found myself blown away by the quality and quantity of the laboratories. My jaw actually dropped the first time I stepped foot into the laboratory.
The rooms are jam-packed with everything a science student could ever need. Instruments of every flavour perfectly placed pipettes, laminar flow hoods lining the walls; it was like something straight out of a dream!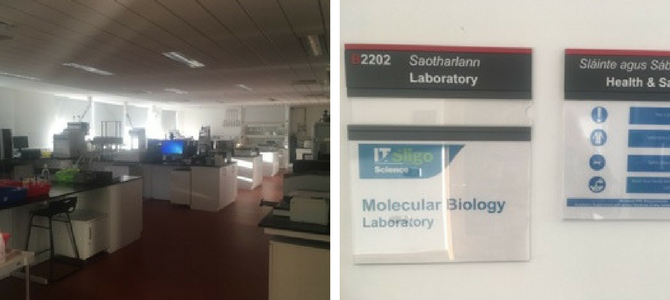 I've honestly never seen anything quite like it. The dedication and time that has gone into the laboratories is evident and all the staff at IT Sligo take pride in their laboratories. All the equipment is of the latest technology and well loved.
Looking for high tech facilities and the latest advancements in the scientific field? Look at IT Sligo!