American Student Ambassador Kimberly Reyes has some practical and very sensible advice for any foreign student coming to study in Cork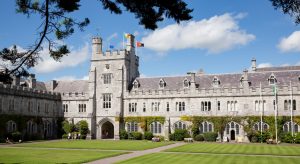 Being above the age of 25 means you're older than the average student here at University College Cork, in what is quite frankly a young and fast-paced city. There are many pluses to going to school at a later age, like maturity in handling your academic and life balance and being able to bring more life experience into the classroom, but there are also some challenges.
Here's how I've successfully dealt with things so far . . .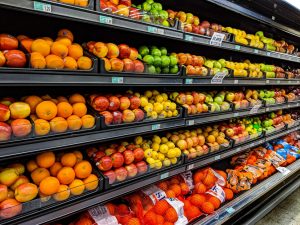 Groceries
As an American I am very used to the comforts of driving. At home I knew that once a week I could drive to my local grocery store and stock up on everything I needed without a lot of hassle.
Since people drive on the other side of the road here (and Cork and Dublin, in particular, are kinda of crazy to drive in) I definitely don't trust myself enough to have or even rent a car. This means I'm dependent on public transport and my feet. As Cork is full of small, cobblestone streets and hills galore, the weekly grocery shopping trip has become somewhat of a nuisance.
What I do now is pick up groceries whenever I'm in town, multiple times a week, to lighten the load. I also utilize at-home food delivery services from supermarkets. It often makes more sense to pay a minimal delivery fee for a bunch of groceries at once than to use the restaurant delivery services because you're too tired, lazy or just don't want to walk in the rain – it's Ireland after all!).
This is definitely something to consider while looking for housing: you should map out how far you are from a grocery store and what is realistic for you given the circumstances.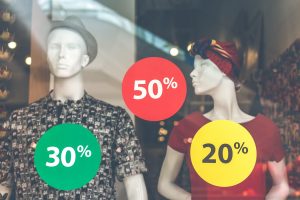 Clothes shopping
While 'fast fashion' may not be good for the environment, it certainly makes moving to a new place easier than it had previously been. Irish stores such as Dunnes and Penneys have some pretty decent, quality wares for incredibly affordable prices.
This makes it easier to just pack a suitcase or two of essentials knowing it'd be cheaper to buy the rest once you get here and avoid paying exorbitant baggage fees. Ireland – and also Cork – has a big casual fashion culture, meaning it's acceptable to wear joggers and trainers a lot of the time.
This is actually quite handy considering the weather and makes heading to class or to the grocery store in the wind and rain that much more tolerable.
Dating
Everyone knows the best way to meet people is through school, work or friends, but an older student meeting age-appropriate classmates is a bit of a challenge.
While the apps are in full effect, meeting people here is easier than in most places I've lived in and visited. People still look up from their phones and interact with other human beings in public in Ireland (imagine that!), and people can be INCREDIBLY outgoing and friendly here, even outside of pubs and bars.
If you don't mind chatting up strangers when the opportunity arises, there are plenty of opportunities to meet people (of every age) for romantic interests here.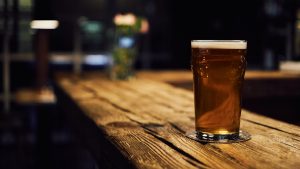 Drinking
Pub culture, club culture, wine culture and whatever you're looking for can be found here, but it's going to cost more than you might expect. Gin and tonics in cities around Ireland are usually around €12 euro, while pints of beer can cost as much as €8.
This is why many older Irish people I've met say that pub culture is on the decline, with many people opting to drink and party at home instead of paying for drinks out.
Having said this, grocery shopping here is a dream here. What you'd pay for organic and regular products, especially quality fish, is way cheaper than in the States, so it all evens out if you plan accordingly.