If you have a passion for all things food, the BA in Culinary Arts could be the perfect fit for you. Victoria, our Canadian and IT Tralee Ambassador tells us about the course and what you can expect…
"This profession is a tremendous amount of hard work. There is more to being a chef than creativity, just as there is more than creativity to being an artist. As any other craft, chefs must practice, practice, practice. Perfection is the only benchmark. Chefs must continue to learn and must rise to the challenges that will allow them to grow. They must be open to criticism. Work hot. Work cold. Work hurt. Work under intense pressure and be willing to destroy a canvas or two."

Andrew Dornenburg, Becoming A Chef
If you have a passion for cooking, trying new dishes and learning about all things food, culinary school could quite possibly be for you. Every day of the BA in Culinary Arts at IT Tralee is amazing — it is all that I have ever dreamed of yet simultaneously nothing that I could've ever expected. I am  gaining so much and feel like will never stop learning. The course has given me the opportunity to discover who I am and what I value within the industry.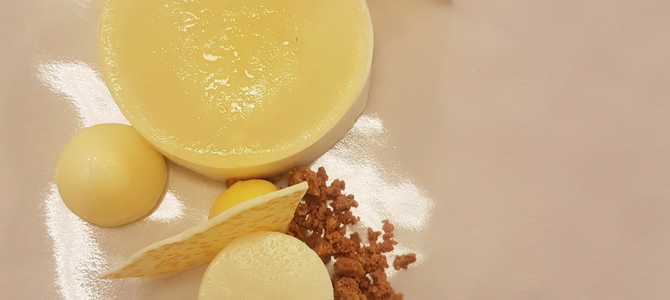 As expected, having a level of skill and knowledge prior to starting the degree level program like this is useful but just as important is a passion about the topic and the drive to succeed. You really have to have the desire to excel and flourish, and you are the only one responsible for your results. No one is there to hold your hand, and it's not ok to submit assignments late without penalty or complete mediocre work and simply just not care.
The school structure itself is a bit different than what you may be used to and is quite different to the schooling I had completed in Canada already. But don't be alarmed; you will get used to it in no time! The pass percentage is a 40% and a distinction is 70%. Although, by no means is that a reason to work any less. Quality work is expected and a high level of involvement within the program is anticipated.
The third year of the BA in Culinary Arts program includes modules such as Food Product Innovation and Design, Advanced Patisserie Art and Design, Advanced Classical Cuisine, Advanced Larder Skills, Culinary Management & Finance and Food Photography in Social Media. The classes are so interesting and cover a variety of skills — preparing students for a vast range of culinary careers post graduation from food photography, to food critic and of course, Executive Chef.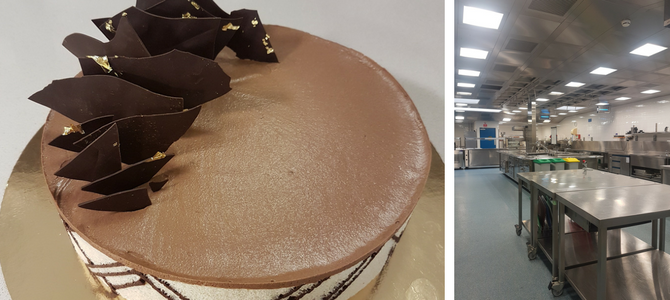 The BA Culinary Arts course lets students take learning for the classroom and apply it to real life — whether that's developing a menu, creating an online portfolio or managing a restaurant. The work load is just the right amount, and the schedule is great, allowing you one day off in first semester and two in second semester. These days are wonderful as they allow you to work on assignments and work plans for class, as well as giving you longer to study at exam time! Additionally, the professors are extremely knowledgeable, with masses of experience across all areas of the industry. They are on hand to give you advice based on your interests and can help guide you in the right direction whether it is in regards to career possibilities or assignment topics. As much as you are expected to work for your grades and successes — like any other program or school — the professors and chefs are really there for you and want to help you be as successful as possible!
I would definitely recommend this program if you are really passionate about the industry and are considering furthering your studies. If you have any additional questions, leave a comment below and I'll be sure to get back to you.