Ireland is full of incredible places to explore, from rocky cliffs in the south to ancient stories of the east. Wagner Hernandes, our University College Cork and Brazilian Ambassador, discovered some of the best places to visit while studying abroad at UCC…
What comes to your mind when you first think about Ireland? For me, it's green hills, ancient monuments, medieval ruins, sheep and beer. Although there's much more about this amazing country, that's a considerably good effort to sum up what you can find. In this blog, I narrow it down and rank my top five favourite sites that I've visited so far.
To help me showcase you these locations, I'll rely on the great photographic skills of my good friend and former UCC visiting student, Luiza Reis. She also wrote a few pieces for the UCC International Students blog while studying here.
Drombeg Stone Circle, Co. Cork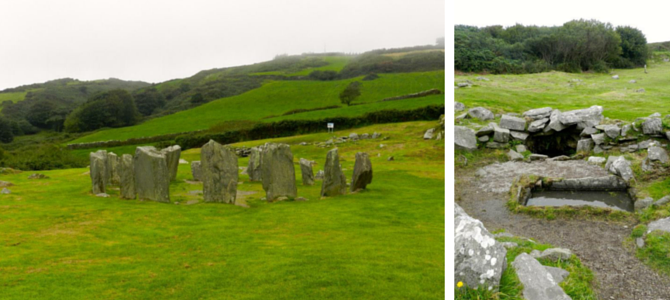 After traveling through a narrow and winding Irish road, you will take a short walk and find it. Pick up some blackberries on the way! Also known as the Druid's Altar, this recumbent stone circle stands on a terrace with a beautiful view of the hills, farmlands and the ocean. A flat stone is aligned to the hills and is hit by sun's rays during the winter solstice – the shortest day of the year. Must check out: fulacht fiadh, where hot stones were dropped into water to heat it for cooking/bathing. Not surprisingly, this isn't the only stone monument in Ireland. Best visited in the early morning! And it's free!
Rock of Cashel, Co. Tipperary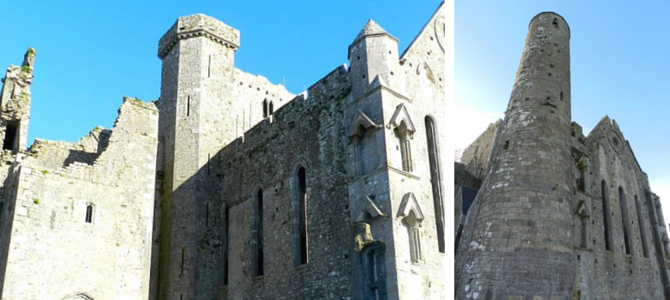 Just ruins of a castle, right? Not totally wrong but the Cashel of the Kings was donated and used as a church. Medieval architecture covered in Celtic art and surrounded by local mythology revolving around St. Patrick. This awe-inspiring piece of history in the landscape can be seen from the Dublin Road. Must check out: the main cathedral without a roof (some crazy Archbishop's idea). Try hugging the High Cross of St. Patrick and joining your fingers, you won't have a toothache never again. Best visited before lunch time! There're some good restaurants nearby. Student fee is €3.
Find out more about exploring Ireland's Ancient East
Glendalough Monastic Settlement, Co. Wicklow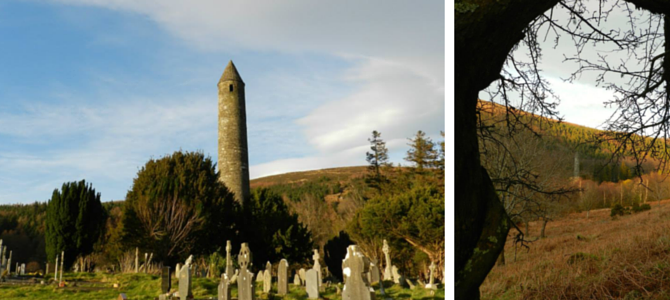 Monastery founded by St. Kevin in a glacial valley surrounded by hills and woodland that survived Viking attacks. Do you want more? Stunning natural scenery combined with breathtaking views and a variety of wildlife. Must check out: boardwalk down the lakes. Other outdoor activities are also available, such as hiking and rock climbing. I didn't know that there was a waterfall there too. Avoid getting lost up there in the mountains while driving after nightfall (my advice: get a GPS!). Best visited near the sunset! Lighting is awesome for pictures. Only €2.00 for students.
Newgrange, Co. Meath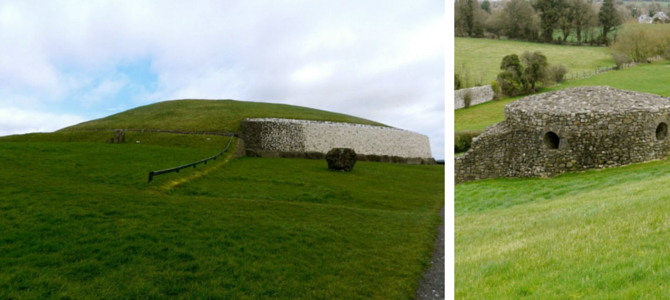 Brú na Bóinne is a prehistoric complex of monuments formed by Dowth, Newgrange and Knowth. Reached by private bus only. These are actually older than Stonehenge and the Egyptian pyramids. During the winter solstice at Newgrange, the rising winter sun lights up the chamber. They simulate it by turning off all lights and letting just one single light shine along the long passage. One striking experience! Must check out: if you're not claustrophobic. It is quite a dark tomb and narrow pathway. Best visited in the winter solstice! If you're lucky to get a ticket. Also €3.00 for student fee.
Skellig Michael, Co. Kerry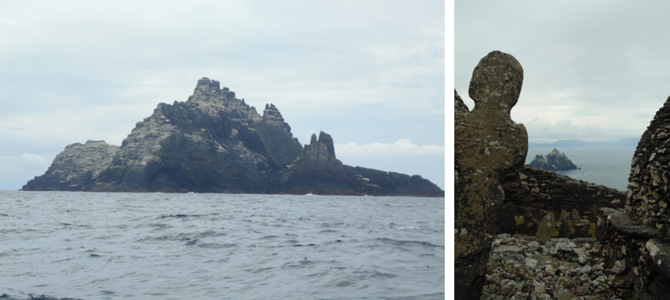 In a boat you'll arrive at the big sister of Little Skellig. After climbing hundreds of steps, you find the remainder monastery previously inhabited by folkloric creatures. Definitely one unforgettable day, history and scenery. Spoiler alert: Star Wars episodes VII and VIII scenes were filmed here. Wear appropriate shoes and clothes, maybe take some seasickness tablet. Be careful with the rocks, don't rush! Or get an around the islands tour. Must check out: puffins. Best visited in June, July or August when the weather cooperates! Landing boat trip costs €40.00 approximately.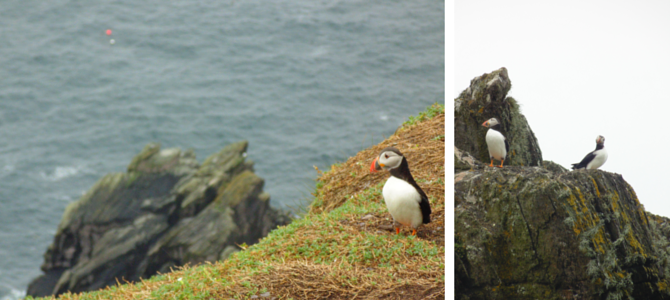 One of the main characters of the Islands is the Atlantic puffin (Fratercula arctica). These adorable-looking seabirds are the closest you'll ever get to a Pokémon in nature. Their wings seem almost too small for their bodies, when they take flight you're not sure if they will make it or hit solid ground, and their vocalisation is unique.
In the video down below, you can learn more about the Wild Atlantic Way region and how filming impacted the town of Portmagee.
Add one or all of these to your bucket list… Check them out before leaving the Emerald Isle!
Interested in studying abroad? Visit the Education in Ireland website for more information.