From where to shop and how to have fun, Akanksha Hariom Puniyani has some really helpful tips for students coming to Dublin for the first time
When I came to Dublin, I learned a few things which I think every student should know. As a student, your biggest challenge is to manage your expenses and here are a few things I think will help you get on track.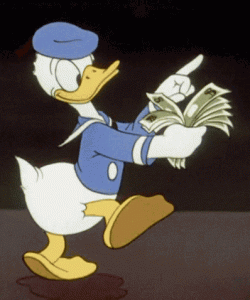 Exciting weekends!
Yes, grocery shopping! You have probably heard the expression that 'Good food and good mood go hand in hand'. This means you'll have to go grocery shopping at some point! Moving to a new country and finding the right store for you and your pocket can take time.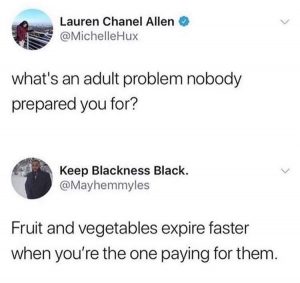 Here are a few things I learned the hard way about Dublin supermarkets. Your best bet for regular grocery shopping which is easy on the pocket and sells quality products is Lidl or Aldi. These two stores are the cheapest and sell quality products.
When I started exploring more stores, I found that the cheapest among the bunch is Dealz but you can't find everything there. Dealz has more chocolates, snacks, stationery and gift stationery items.
If you are looking to buy some quality dessert or food for the weekend or to give to someone as a present, M&S Food is the one-shop-stop but it is a bit on the pricier side. Then there are stores like Tesco which are also moderately priced; you can find almost everything there. There are also other shops such as Centra, Spar, Londis or Eurospar which are more expensive than the former but alright during emergencies.
Don't forget to bring 'bags for life' with you as they will save you money and are eco-friendly! Avoid buying groceries in small quantities or something that's already cut, sliced or shredded. They are generally more expensive than normal ones.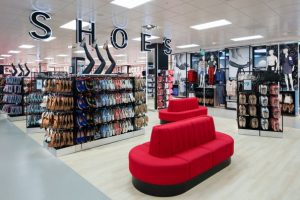 Joys of retail therapy
I am a bit of a shopaholic and 'shop till you drop' is my mantra! One thing I want to share with you is that Penneys is the best place to find everything at a reasonable price. If you want some generic stuff and don't want to spend too much money, Penneys is your go-to store. It has everything from clothing and accessories to home decor and more.
Of course, there are lots of other stores, like H&M, Zara, Pull & Bear and New Look, where you can get good stuff during sales or otherwise.
A special tip for girls: You can get your nails done, eyebrows threaded and lots more at Penneys O'Connell or Mary Street at a reasonable price. Always keep an eye for reductions at stores as you can get clothes at a good discount. After Penneys, my favourite places to shop are Bershka, Stradivarius and New Look. Also, if you're anything like me, you probably will get some room decor things just so you can feel at home. Ikea is another go-to store for these kinds of things.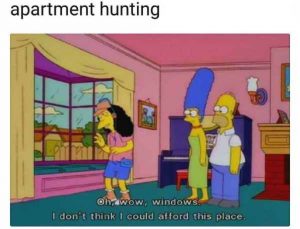 Error 404: Accommodation not found!
It is a fact that Dublin is the most expensive city in Ireland when it comes to accommodation and renting. Making a strategic decision when choosing somewhere to live is really important. Here are a few handy tips when looking for accommodation:
● Always do your research rather than trusting anyone's words.
● Before you book your accommodation, check and compare prices.
● Look for facilities available, look for nearby bus stops and how good the public transit connectivity is.
● You can save more if you rent a house near your college/university. It saves you at least €80 every month if your college is within a walkable distance.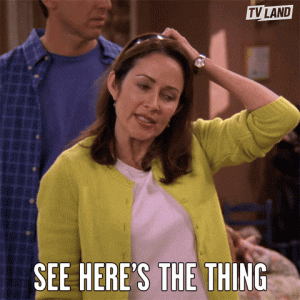 And they lived happily ever after . . .
I kept the best one for the last. When I wanted to write this blog, I could think of numerous tips and tricks which were very generic but could go a long way and I had to mention those! Here are some miscellaneous things you need to know:
1. Get a coffee mug. I know it's a basic thing to mention but I have often found myself running to college in a rush and I end up spending €3-€4 just for coffee. You could enjoy the coffee on your way and you can get a refill to save a few quid every time you refill it in your own mug.
2. It is important that you don't leave your house without an adapter, Leap travel card, college ID, umbrella, cloth bag and coins.
3. Interact!!! People in Ireland love to talk. You can create a conversation out of any topic here. The people here are helpful, friendly and you will love talking to them. A few of your go-to topics when talking to the people here are Gaelic football matches, beer and how expensive the city is.
4. Here are a few words that you should definitely know when talking to the Irish:
"Sorry!": they use it everywhere and anywhere they can
"Grand!": I personally love this word because it makes things feel extravagant to me (ha!)
"Cheers!": works at the end of every sentence
"Thanks a million!" or "Thanks a mil!": Irish people love saying thank you
"Lad" or "Lads": refers to everyone and
Ending questions with "yeah".
5. The app that I had used the most and still use is Google Maps which tells you the nearest bus stop and what bus route number will take you to your destination.
6. And lastly, party a lot because Irish people really know how to party and love spending their weekends chilling in bars.