Jing Lim lifts the lid on some secrets she's uncovered as a student in University College Dublin – from drinks to study spots…
I've discovered some beautiful secrets of UCD. They probably won't come across as secrets if you're a seasoned student but if you're new, come closer…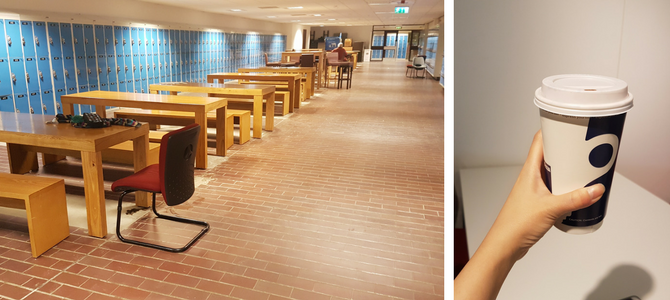 Affordable drinks
If you're an avid caffeine drinker like me who simply can't function properly without coffee, there are plenty of stores in UCD that catered for our very need.
Student union shops have quick espresso machines that generate so-so coffee at a cheap price. However, if you're looking for something fancier, do try the coffee in PIE cafe. Pricing is one of the lowest on campus even before including the discount from using loyalty cards.
Microwave
What is better than a hot meal? Nothing.
In the lounge of the agricultural science building, you'll find a decent size, functioning microwave that can do wonders to your boring cold packed meal. I've been using this microwave ever since I discovered it. However, this microwave is only for agricultural science society members so chip in 2 euro for unlimited use, or risk getting caught.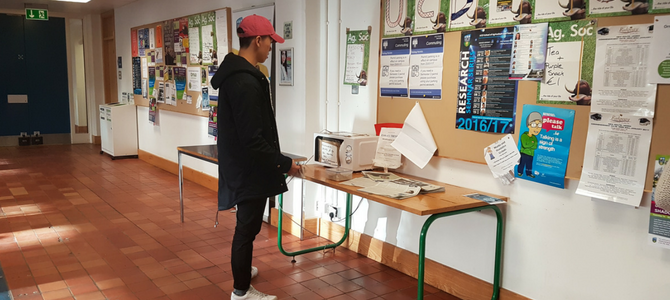 Study spots
Library can get really packed during exam periods. So instead of squeezing with every other UCD student on campus, I sneak into this lovely study spot for some intense study session. Located at the basement of Newman building, is usually empty during non-peak hours. However, WiFi is weak and there are no charging port so if you intend on using your laptop to do some online research, this may not be the best spot.
I hope that these small secrets will make your life in UCD easier. There are still many secrets to be discovered and in times to come, I'll find them all and share them with you.
What are your secrets of UCD? Share them in the comments below!