Student Ambassador Vinicius knows what worries prospective student abroad students. Budgets were one of his top concerns before coming to Ireland. However, he found his way and is here to pass on all of his knowledge!
In writing this blog, I decided to think back to the worries I had before I left for Ireland. Budget was a huge concern of mine – had I budgeted enough to support myself and my studies in Ireland while also being able to enjoy everything the country had to offer. So if you are reading this, and are a students with a limited budget, this is the post for you! 
I have always been very attentive to retail prices. For example, if someone asks me the price of an item in the supermarket I probably know the value or something close. I am an astute shopper and this would be my first piece of advice for anyone in Ireland. Different supermarkets have different offers at the same time. To always get the best prices, I shop weekly, and it's a way I organise myself, my expenditure and meal plans for the week ahead. It also means I have little waste. 
As of March 2022, here is the current price of the basis in Ireland:  
1L of Milk ranges from €0.85 for the supermarket brand but can reach €2 for more traditional brands. 

Chicken Breast – You can buy a 350g pack for under €3

Mince €5.70/kg for 18% fat, €7.20/kg for 10% fat and €8.60/kg for 5% fat. 
Fizzy/Carbonated Drink (Bottle 2L) averages €2.50, but you can easily find deals for 3 bottles for 5 euros and only 5 bottles for 5 euros, I especially love this one 🙂 

Eggs, a box with 18 medium eggs, you can find for 3 euros. 

Bread, a package with 800g of white bread you can find for 0.80 cents by opting for the supermarket brand, a tip and keep an eye on the expiration date, some products in this category have a very short expiration date. 

Chocolate, Ireland is a wonder for chocolate fans, you can easily find 100g chocolate bars for 1 euro in supermarkets, there are promotions almost all the time, you will hardly find chocolate on sale. The most common brands are Milka, Nestle and Cadbury. Not to mention the affordable price of Kinder chocolates which are wonderful 🙂 

Rice Usually 1kg of rice you buy for 1 euro opting for the supermarket brand 

Tomato Sauce 0.50 using the supermarket brand. 

Pasta 1kg, you can find for 1 euro.
In Ireland there is little price variation across supermarkets for branded goods, the products usually remain at the same price. You won't experience a price fluctuation by buying the same item weekly. 
The most famous supermarkets in Ireland are Tesco and Dunnes Stores. At Tesco, you have a points program that for every 1 euro spent, you receive 1 point, for every 100 points you receive a voucher of 1 euro to make new purchases. Basically a 1% cash back on all your purchases. At Dunnes Stores, you have the same rewards program and a discount coupon that works as follows, for every €50 spent you receive a €10 voucher for your next purchase valid for 14 days, next purchase you must spend €50 and pay only €40 and you will still receive a new discount for your next purchase., but remember you must spend at least €50 to be eligible! Both rewards programs are fully digital, you can control everything through the app.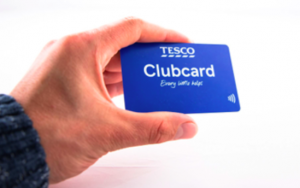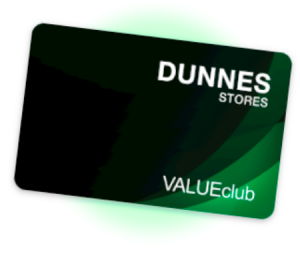 Both supermarkets have very similar prices, you can save a lot using the supermarket's own-brand products, in my experience, I don't remember being disappointed with any of them. 
A valuable tip is to pay attention to promotions made by stores, you will usually find offers that are really worth it. Usually close to commemorative dates like St. Patrick's Day and Christmas these offers are even more attractive. 
Hope you enjoyed my story and have a nice trip! Goodbye!
Vinicius is studying Data Analytics and Computer Engineering at Technological University of the Shannon.