Moving to a new country and embarking on a course of study is stressful enough without the added worry of dealing with illness on top of it all. Our ambassador from Vietnam and student at Athlone Institute of Technology, Tan Long Nguyen is here to put your mind at ease with his comprehensive guide to health care in Ireland.
It is a well-known fact that the weather in Ireland is pretty terrible. It could be sunny with a bright blue sky, and then five short minutes later, you feel like a storm is coming with heavy rain and wind. It was annoying at first when I got here, but then the longer you live here you soon become used to it. However, I will not make this post about why you shouldn't buy an umbrella in Ireland or why you should bring our waterproof jacket everywhere. The following advice I have to share is helpful for when the weather quite literally gets you down. I genuinely hope you will not have to rely on these tips too often. But I feel that it is important to tell you what you should do if you happen to get sick while studying in Ireland.
Health insurance
European students
As far as I'm aware, under EU/EEA regulations, students from other EU member states who are attending a course of study in Ireland are entitled to access public health care in Ireland for free. However, in order to be eligible for these services, you have to arrange to receive a European Health Insurance Card (EHIC) to ensure access to public health services in Ireland. The EHIC must be obtained in the home country before departure.
Non-European students
Unfortunately, students from non-EU countries are not covered for any free medical service, and we need to get private insurance before our trip to Ireland. This is also necessary for a student visa application and I am sure the immigration officer will ask you for this when you first arrive into the country, and when we register at the Garda National Immigration Bureau for Irish Residence Permit (IRP). Medical insurance policies that meet the minimum immigration service requirements are likely to be available through your college in Ireland. The premium for this type of policy from a college is likely to be between €100 and €150. In my case, I got mine from the Athlone Institute of Technology when I accepted my offer and it cost €150. Note that students of all nationalities will have to pay for all optical and dental services while in Ireland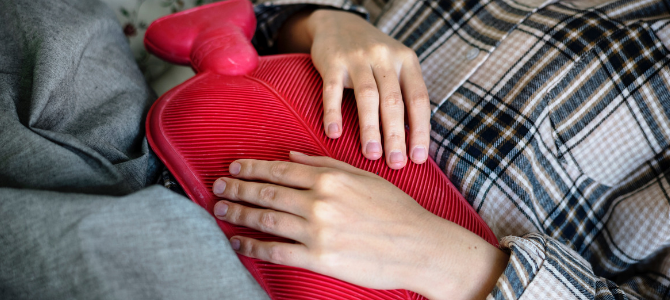 Where should I go when I get sick in Ireland?
I have a poor immune system and I got sick several times this year. The symptoms associated with my sickness were not anything serious — a cough, runny nose, fever, and feeling exhausted. The changeable weather didn't help matters either. For common ailments such as those mentioned; a dry cough, headache, or cold, you can go straight to a pharmacy, meet a pharmacist and ask them for medicine. You can pick up medicine such as Panadol or Lemsip from your local supermarket also.
Most universities have a walk-in health service offering consultations at a cheaper price than you'd get elsewhere. For example, at the Athlone Institute of Technology, I can see a nurse in the Health centre (for a free consultation) and if she thinks that I need to see a doctor, the nurse will help me book an appointment. In Ireland, unlike some countries, you can only get certain medicines like antibiotics for instance, if they are prescribed by a doctor. The consultation fee for a doctor in the AIT health centre is €15, which is much lower than other places in town (which might cost €50-€60).
You can buy prescription medication from the local pharmacy. Unfortunately, these college-based health services are usually only available Monday to Friday. If treatment is needed by a specialist this will need to be arranged by a General Practitioner in Ireland who then decides which specialist best suits your needs. The GP then writes to the specialist requesting that an appointment be sent to you. However, the waiting time for specialists in some disciplines can be very long indeed, sometimes many months or even years.
In case you are in a terrible situation that needs immediate medical attention, the emergency numbers to dial in Ireland are 112 and 999. These will get you in touch with fire, ambulance, and police services. Also, I would highly recommend you get some medicine from your home country for common illness like Panadol, tablets for cold, flu, cough etc. if you are prone to getting sick as sometimes the costs of these can greatly differ in Ireland.
I hope that these tips will be of enormous benefit to you should you need them. But I also wish that you have a healthy and happy time studying in Ireland and hope that these won't apply to you too much. Leave me a comment below if you have any tips for dealing with illness while studying here.