Saudi Arabian medical student Israa Alzarmah believes the experience of studying in Ireland opened her up to new experiences and made her a better person
How did it all start?
I got accepted into a medical school in my home country, where all my family and friends are. It was a safe, convenient option from a financial and social perspective. Then, one day, I realised that I had the potential and courage to face a bigger challenge. I felt I needed to step out of my comfort zone to explore myself and get to know myself better. I wanted to feel more independent and responsible.
Was it worth it?
I won't lie. Studying abroad was challenging . . . but in a good way. I have been exposed to many difficulties that helped in shaping my personality and enhancing my skills. Cultural diversity and awareness were significant factors that changed my perspectives and assisted me in dealing with controversial issues and conflicts with respect, which resulted in successful outcomes. This has really increased my emotional and social intelligence and taught me to always consider other perspectives.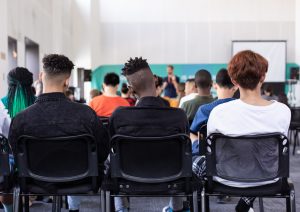 It is amazing how we can learn about cultures from the people we meet. It feels as if we travelled to many places without physically going there. It is very entertaining to learn from others and listen to different perspectives. This has significantly improved my critical and analytical thinking and my communication skills.
I learn a new thing every day not only from people in my college but also from people outside my college. Sometimes, things might not go as planned and this can happen quite often. However, with every disappointment, I learned new ways of adapting and how I could increase my chances of getting my desired outcome without losing hope or giving up. I was exposed to many things and gained the flexibility and skills to turn unpleasant experiences into better ones. So to answer the question: "Yes, it was worth it."
What can studying abroad offer?
There are many opportunities in Ireland, which I would not have benefited from if I was studying in my home country. There are fabulous research opportunities both locally and internationally, extracurricular activities in areas of interest such as the arts, sport, health, education, etc.
There are also lots of volunteering opportunities that I usually participate in for a quality time break from academic work and to expand my social network. Being away from home has provided me with great opportunities to develop valuable relationships and make true friendships. I progressed not only at professional and academic levels but also at a personal level.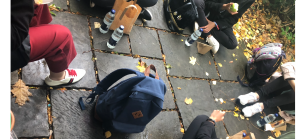 Why Ireland?
Ireland was perfect for a valuable experience given the cultural diversity, available opportunities, friendly environment and good location. It was not studying alone but studying while getting involved in the community and saying yes to new experiences that shaped me into a better version of me and made the studying abroad experience more valuable, entertaining and rewarding.