Indian ambassador and University of Limerick student, Poorani Senthilkumar Sankari, tells us about getting her Master's in International Management and Global Business.

Choosing Ireland
While most of my friends chose the US over other study destinations for their Master's, I chose Ireland! Besides the fact that Ireland is one of the only two English-speaking countries in the EU, it is also home to some of the most prestigious universities in the world.
I made my way to the University of Limerick and it has been one of the best things that has ever happened to me (one which I'm still relishing). So here is my story, a 20-something techie who never worked out of her home country, dreamed of studying overseas and now is exploring an entirely new country.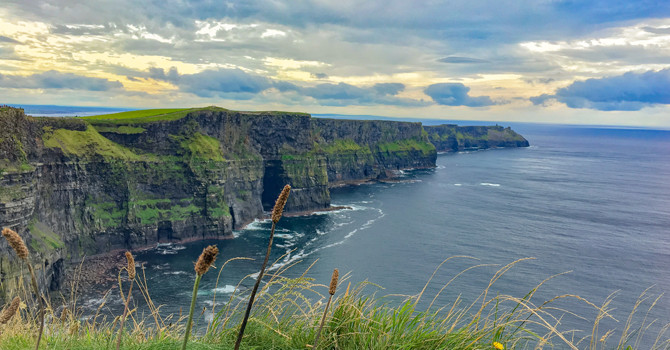 University of Limerick
Ireland surprised me with its hospitality. To this date, I can still recall my first day in the University of Limerick — It was love at first sight! The beautiful green campus sits on the banks of River Shannon. The first few weeks gave me the opportunity to interact with international students from around the world.
The Asian education system is very competitive and westerners have their own style but Ireland is a mix of both! The courses are structured and made intensive with the help of respective industrial counterparts. It took me quite few days to adjust to this new system but it is totally worth all the pain.
Changes
Changing and adapting is something I learned here very quickly, be it with food, climate or the academics — everything was new! Before I realised it, the first semester was half way finished. Weekdays are for classes and assignments while weekends are for adventures.
Clubs and societies bring people with same interests together. No matter what interests you; you will find a place for yourself! There's so much more to this adventure than getting my Master's Degree, I'm having a real experience of learning on an international platform. It is never just about scoring good grades, it is about deep and lateral thinking in your discipline. Plagiarism is considered very serious and real work gets appreciated.
Home
In the midst of learning and working on assignments, I also found the rich Irish culture so interesting and fascinating. You know it's right when your adopted country finally starts feeling like home.
Ireland's education system will test your true calibre — Not just with what you learn in the class room but with what you teach yourself during the whole process of research. Everyone has the chance to prove themselves, so it's up to you to utilise your skills and make the best out of it. While I'm still living my Irish dreams, all I would like to say is that you should experience it for yourself!
Go raibh maith agat (Thank you — In Irish!)