Find out why our Barbados and GMIT ambassador Maya Joseph chose Ireland for her degree in Culinary and Gastronomic Sciences…
Why Ireland
"Why did you come to Ireland then?" — That is the number one question I'm asked anytime I explain that Barbados, my home, is a beautiful island in the Caribbean. My reply is always simple; I'm here to get my degree. However, there's a lot more to it than that.
When I was ten years old, my eldest sister left for university and as luck would have it, she found herself studying in Martinique and France on scholarship and living out every student's dream. It was then that the desire to see the world outside my beautiful-but-limited shores of "Bim" was planted. Each time she returned home she brought goodies and treats from wherever she was, and even more delicious stories to tell.
When it my turn to search for places to study, I looked far and wide and found Ireland. It sounded like a place where I could see myself spending the next four years and making a name for myself. Though the weather isn't always great, Ireland has kept its promises of being a vibrant place, with lots to do and see, while still feeling homely. In addition, the concept of a global village is realised so clearly in Ireland, and I am at last experiencing what I so desperately wanted to for a long time.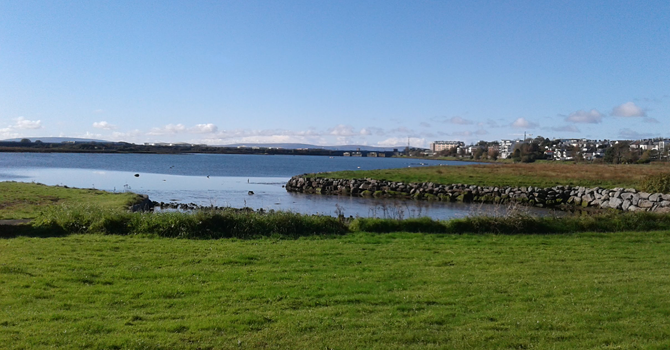 Now, why GMIT you may ask? In making my decision, it all came down to five reasons:
Originality
As an aspiring culinary practitioner, I know how important it is to go against the tide and constantly think of ways to differentiate yourself from the rest of the pack. To me, one of my best ideas so far was to pursue a degree in Culinary and Gastronomic sciences at GMIT. Why did I choose such an unusual programme you may ask?
Firstly, I knew that a programme of this style was few and far between in general. The current trends of the food industry are causing the bond between cooking, food manufacturing and science to be strengthened and I recognised from early on that if I want to really get to the heart of what I love, I must have great knowledge in all three areas. This is where GMIT comes in. In an effort to keep up with the ever-changing trends, GMIT is constantly creating new and innovative programmes for students like me who are looking to go against the grain.
Class size
Imagine this — A lecturer is giving instructions on how to make meringues but they are unable to spend time with each student, resulting in some students failing to make the meringue. At GMIT, I know my classes will never be too big that my lecturer will not be able to help me correct my mistakes.
Hands-on courses that are practical
From the first week of the first semester, I was in a practice kitchen serving actual customers and preparing food to order. My nerves definitely got the best of me during September but as I settled in, I realised that this was just one of the many courses that would prepare me for the industry and real-time service.
Each course that I have completed has an obvious application and builds knowledge to create an innovative and skilled student. Along with these courses, the mandatory work placements throughout my four years will help connect the dots between my classroom and kitchen.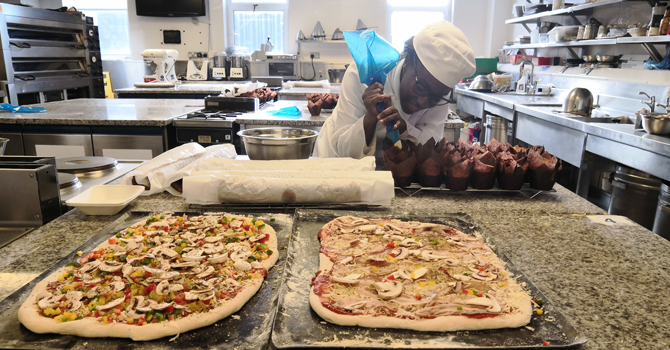 Location
The location was extremely crucial for me. Galway is well known for welcoming students from across the world with open arms and and continues to be a safe place for foreign students. This, along with the fact that I would actually get a glimpse of the ocean every now and then, made my decision on GMIT a lot easier. Being safe was extremely important for me because I had to reassure my family and myself that making this long journey would be perfect.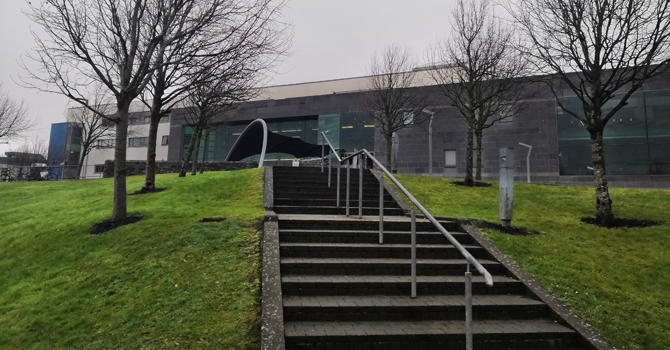 Cost and quality
Let's be frank. The cost of something is always a deciding factor. Tertiary education is no different. Yes, there were opportunities for me to attend school closer to home, but they were not cheaper than GMIT. Though I unfortunately have to pay higher fees due to be an international student, GMIT is definitely one of the more affordable options in Ireland, especially when the level of quality education at GMIT is taken into consideration.