Audrey Nicole Kurniawan had always wanted to do something creative and found the ideal course in Griffith College Dublin
I have never really been interested in business or science but had always wanted to do something that involved either art and design or digital media. When I had the option to finish my IGCSEs and continue to college right away, I was excited. I was thrilled that I could find a course about something that I was passionate about. I took Foundation in Graphics Design and I thoroughly enjoyed the course.
During the course, I got to learn the basic skills of art such as drawing and painting, but I also got to learn digital design. I learned photography, videography, making posters and leaflets, and much more besides. Throughout that course, I realised that I loved digital design and content creation more than drawing.

Digital world
I chose to study at Griffith College because I had heard so many good things about it from my friends. At first, I wanted to take Design Communications, but decided that I would branch out more towards the digital media world and take Communications and Media Production.
This way, I get to learn something I am passionate about: design and media production. And I also get to learn something new which is communications and journalism. I feel that learning both communications and media production broadens my knowledge of the digital world we live in today.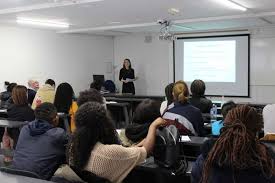 Testing times
I never thought I would choose to study journalism but here I am, studying journalism and loving it. So far, I am happy with my course because it is mostly project-based, which I love.
I was never really good at exams as I get anxious and stressed out easily. I always get so much pressure trying to memorise so many different things and also trying to get good grades at the same time. One thing I learned is to never pressure yourself to be the best, just try your hardest and you'll be on top of your game.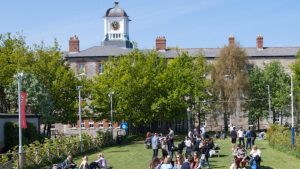 New experiences
Studying Communications and Media Production at Griffith College has been amazing. I love to explore and learn new things and Griffith allows me to do just that. I have access to on-campus facilities like radio studios, photography studios, and film & TV studios.
I get to experience new things with different people from all over the world. I get to work in groups and improve my team-building skills. I also get the opportunity to do several presentations and individual projects which helps to improve my communications and organisational skills.
The lecturers and staff at Griffith College are very helpful and are always open to questions and queries, which made it a great environment to learn in. I get to gain new knowledge and learn so many different things with new people that are now some of my closest friends. It's an amazing experience and I'm looking forward to more.