Need a reason to choose Ireland as your study abroad destination?
Here some great ones from our Student Ambassador Hakim Gul Totakhail
I am Hakim Gul Totakhail from Afghanistan. I am currently pursuing my master's degree in Construction Project Management at South East Technological University (SETU) in Waterford, Ireland.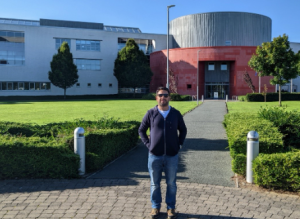 Ireland as an English medium country in Europe was one of my best study destinations in view of its good quality education system, world ranking institutions, unique culture, friendly people, ancient architecture, beautiful landscape and arts.  
Ireland has numbers of study and career development opportunities for students such as two years stay back work permit visa after graduation and excellent scholarships for supporting your higher studies from both government and higher education institutions.  
I received the Government of Ireland International Education Scholarship (GOI-IES) award in 2022. This is one of the world's most prestigious fully funded scholarships program awarded each year to top 60 qualified applicants from the globe.  
Ireland has low cost of living especially for students compared to many other European countries. It is also one of the world's richest and safest countries where you will always feel like living in your own home country.  International students in Ireland can easily travel to many other European countries for exploring while they are here.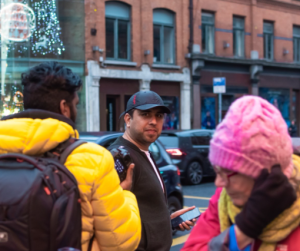 When you are studying in Ireland, you will have a lot of extra circular opportunities for your communication, leadership and networking skills development. I am currently also the International Student Ambassador with the Education in Ireland.  We are from students for the students and welcome you for your higher studies in Ireland.
Hakim Gul Totakhail is pursuing a Master's degree in Construction Project Management at SETU.