Student Ambassador Claudia Maria Vaz Carregosa is here to share her story about why studying in Ireland was the best decision she made and why you should consider it too!
My name is Claudia, from Brazil, a third-year student of BA (Honours) Accounting and Finance at ICD Business School. I am here to tell you about why I chose to study in Ireland and some of the reasons you should do the same.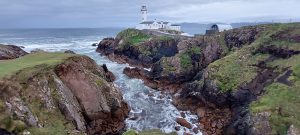 Ireland, also known as the Emerald Isle, is a friendly country, full of history and joy. With its natural beauties and a proud and welcoming people, it is difficult not to fall in love with this island. Not least, education in Ireland has a good reputation around the world and offers great job opportunities. 
Ireland is one of the few English-speaking countries in Europe, making it a good choice for international students from all countries around the world. Another good reason is that Ireland is considered one of the safest countries and has a neutral position in international relations and without many complications with regard to immigration. 
With a multicultural population, it is possible to experience different cultures and languages without having to go far. You can make friends from different nationalities. And for those who likes to travel, it is possible to find affordable ticket prices all year round from a weekend away or even long holidays in other European countries. 
For those who want to get to know Irish culture better, there are many museums and historical sites around the Island, some of them being free of charge. There are options ranging from easy walking in parks to hard hiking on mountains, and quiet places to relax to pubs with live music. Another way to experience Irish culture is the option of living with an Irish family and being in direct contact with their routine.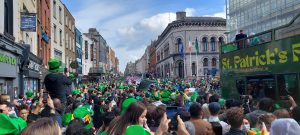 Studying and working abroad is challenging, but if there is a population that loves to help and will make you feel at home, that is the Irish population. In addition, it is in Ireland where the ancient merges with the modern, attracting big companies in I.T. and finance to locate their headquarters on the island, creating many opportunities for students after graduation. 
Come to Ireland, the magical green island where all the dreams become true. 
Claudia is doing a BA (Honours) in Accounting & Finance at ICD