Doing law is a big commitment so Malaysian Student Ambassador Lynn Chiam Hui Theen believes you should be sure it's what you want to do before starting
There comes a point in life where one must make the big decisions. It's part and parcel of life. For me, it was no different. So here I am, doing my degree in the Letterkenny Institute of Technology (LYIT) .
Well, like any typical Asian household, my brother is pursuing a degree in engineering and my sister is studying medicine. In order to convince myself that I would not become a disappointment to my family, I chose a legal course. But in all seriousness, I have three reasons for undertaking this prestigious degree.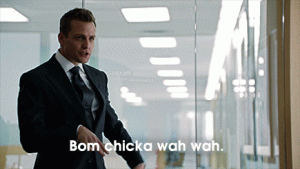 Purpose: What am I going to do with my degree?
When I entered secondary school and was placed in the first few ranks, it prompted me to question the education system. (I assure you that I studied for certain subjects that I like!) I was critical of how unrealistic the education system was as it only prepares hard-working students for exams and not for what lies ahead in the real world.
Thus, as I intended to get a spot in the education ministry and work for the government, a law degree seemed to be the key to pursuing that career. That being said, as long as you know what you're going to do with your law degree – be it a teacher or in business – that would be a good reason for going to law school because you would be motivated to do well.
Interest: What do I find interesting or like debating?
Personally, I do not have any unique skills and I am not argumentative. I was just interested in certain legal principles and I enjoy reading a lot. I remember the younger me researching for legal facts after reading an article in the newspaper.
My point is that I was so passionate about the effect the law has on people's lives. It made me realise that law affected every part of our lives and encouraged me to interpret the law effectively for the benefit of the public good.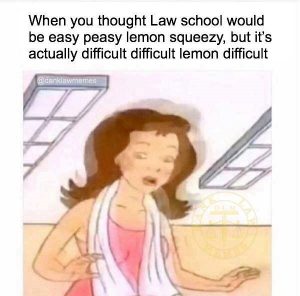 Commitment and consistency: A willingness to work hard and never give up
There are days where you just feel tired and dread getting any work done. But law school is not like the movie Legally Blonde , where everything just suddenly goes well. Even if you work hard, it can still feel like you're not doing enough.
Law school was not meant to be easy. It requires you to stay on top of your daily notes and attend every lecture. This is because, at the end of the semester, your notes will be the foundation of your review.
Law school involves a lot of detail in which you need to know the facts or issues of the case like the back of your hand. Therefore, you need to consistently keep track of your well-structured note-taking system which can enlighten your understanding during an exam.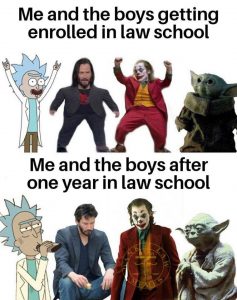 Conclusion
My motivation for studying law is a combination of all of the above combined with a personal desire to hone my skill sets and to advocate for people who are entangled with the law.
At the end of the day, if you are taking up law because your parents told you to do it or you want to earn a lot of money in your life, then you will not enjoy studying law at all. My advice to you is to do what you love because money or anything else in the world cannot buy you happiness. Just like a wise man once said: "Happiness is not in the mere possession of money; it lies in the joy of achievement, in the thrill of creative effort."
If you're up for a challenge in reading and writing, then law school will be the right choice for you!