Thai student Tiranat Srisaan Terawanij, who is studying Construction Project Management in the Waterford Institute of Technology, really enjoyed life in the county
Before applying to the Waterford Institute of Technology (WIT), I had no idea about Waterford even though I have travelled to Ireland before. Like many people, the first thing I did was to research about the city on the internet.
As a result, I found out that it has a long history and was actually the first city in Ireland. However, the inside information about the city of Waterford has seemed to be quite limited.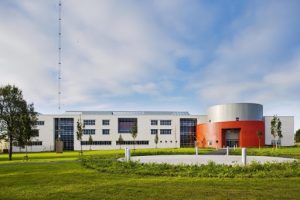 Exploring
Later, I got accepted to WIT and decided to stay in Waterford. When I first arrived, I felt so excited because the city looked so amazing. Once I had the opportunity to explore the city, I realised that the city has a very interesting heritage and history.
Also, I feel that the city is very balanced in terms of size and population. I feel that it's not too crowded and not too quiet at the same time.
Food for thought
At first, I didn't expect a small city like Waterford to have so many international restaurants. However, it turned out that I can get any kind of food here. Surprisingly, there are even three Thai restaurants and several Chinese ones in Waterford.
For this reason, I think that the city is very welcoming for international student. In terms of price, most restaurants tend to be quite reasonable. For a restaurant with a higher price, it would normally serve a large portion.
For people who like to cook, there are plenty of butchers, seafood shops and supermarkets all around the city.
Going out
In my opinion, Waterford has to be one of the best cities when talking about night life. There are plenty of pubs in Waterford. Some pubs even play live music every night. One of the good things about Waterford pubs is that they have a variety of craft beers for consumers to try.
Beach life
Just thirty minutes from the city centre, there is a lovely town called Tramore which has a very beautiful beach. One of the most popular beaches there is called Tramore Beach. At the beach, there are plenty of watersports you could enjoy, such as surfing and kayaking. For people who don't like the city as much, there are also some restaurants and bars that you could sit in and enjoy the sun and beach.
Cost of living
In terms of living expenses, the accommodation in Waterford is very cheap compared to large cities like Cork, Limerick or Dublin. For instance, it is possible to find good accommodation for under €200 a month. As Waterford is not too big, it is easy to get around the city by walking. In this case, student could also save on transportation expenses.