Third year medical student Aung Kaung Sett Hein, and our ambassador from Myanmar, speaks about being a medical student at the Royal College of Surgeons.

Do you fancy an academic opportunity that exposes you to a world-class medical education, and lets you immerse yourself in different cultures while also embracing your own? If so, then you're in the right place. In this blog, I'm going to introduce you to my study home in Dublin, at Royal College of Surgeons in Ireland, and tell you why it should be at the top of your list of choices.
Before we get into it, let me start off by saying that if have already decided to come to RCSI you will know that; "you belong to RCSI and RCSI belongs to you anytime".
Campuses and location
RCSI's main campus is on York Street, St. Stephen' Green, in city center of Dublin — in close proximity to the busy and lively Grafton street, where it's fun to stroll along during university breaks. You have restaurants, the St. Stephen's Green shopping center, street performers, beautiful cafes (like Bewley's Oriental Café) as well as pubs, barbershops and department stores — just a short walking distance from RCSI.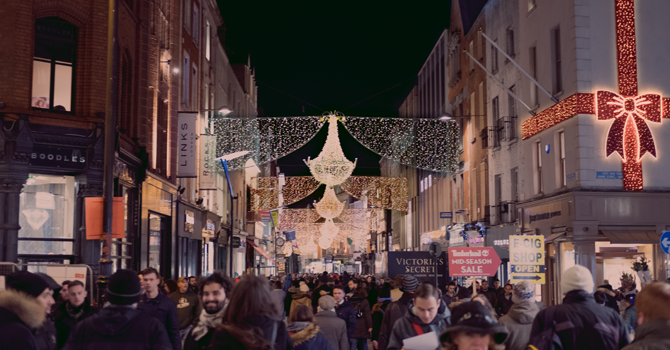 On campus, large auditoriums, silent study zones, collaboration areas and study pods are all available and designed to suit students' needs. Within a few minutes walk, there are bus stops and parking. I'm proud to mention that the more recently built building of our campus (where we mostly have our lectures) has attracted various tourists because it is the winner of the Public Choice category at the RIAI Irish Architecture Awards 2018!
The RCSI has another teaching campus in Beaumont Hospital (Dublin 9), where we have our lectures and tutorials during the second semester of our second year and onwards; and I must admit, it is my favourite campus as it's located within a hospital environment. As a med-student, seeing patients gives me the motivation to be even more focused on my studies because I'm seeing my future career on an almost daily basis.
The RCSI also has campuses outside of Ireland as well; the famous Penang Medical College Campus in Malaysia and the other in Bahrain. If you're interested in studying in one of these two completely different cities, you can apply for the exchange programme!
Research and early clinical contact
I love to share the fact that RCSI takes research seriously and provides different opportunities for its students to get involved and to shine. From Research Summer School to ICHAMS (the International Conference for Healthcare and Medical Students), RCSI has proved itself to be a hub of international research for breast carcinoma, epilepsy and lupus among others.
The RCSI places a lot of emphasis on early clinical contact, through GP visits and healthcare symposia from year 1, as well as Objective Structured Clinical Examination tutorials and assessments throughout all your years. This familiarises students with real patient situations, where we can apply what we've learned during lectures and interactive tutorials.
Clubs, societies and fun
This is the part that interests most would-be-students across the world. RCSI has a very high variety of clubs and societies, which are all open to students and regularly welcome new members who are interested, regardless of their experience. You can regularly de-stress yourself by going to fitness and yoga classes or an open badminton session after a hard day or week's work.
Outside academics, RCSI holds many events throughout the year, from the Chocolate Ball to Diwali nights and International night, where you can make the most out of your time and be exposed to different levels of college life. There are also loads of volunteering opportunities, fund-raising events for good causes and extra-curricular events, such as research competitions where you can learn how best to work with different people while you boost your CV.
Support
RCSI also has a very strong and effective support structure with student services such as welfare and counselling which are there to help with your well being, accommodation, immigration and financial assistance, among other issues.
My college experience so far
At RCSI, I have met the greatest people who I will be friends with throughout college and surely beyond. There is a diverse student population with 1/3 of the students being from Ireland and the other 2/3s being from international countries.
Hanging out with people from different cultures on a daily basis has not only helped me understand my values more clearly, but has also led me to make clearer decisions and be more open-minded. The staff have also been very nice, helpful and responsive to my queries and the clubs and societies I have committed to have taught me various skills. I've definitely had a positive experience at RCSI.