What makes the Mary Immaculate Bachelor of Arts so great?! Myrna Velazquez, our US Student Ambassador tells all…
Mary Immaculate College is located in the beautiful city of Limerick in County Limerick. As a current student in the Bachelor's of Arts program I have found myself in love with the school and not regretting my decision to move to Ireland one bit. Here are just a couple of reasons as to why you should move to Limerick, Ireland and study your undergraduate at Mary Immaculate College…
Course structure
For a full time BA student at Mary Immaculate College, you begin your studies (year one) by choosing four of the 19 arts subjects the school offers. Towards the end of your first year you will be asked to think about which subjects you wish to keep. In your second year you will decide which  subjects you wish to keep and receive a degree with joint honours. Third year students have an off-campus placement or study abroad program. Students have the ability to either study abroad or be on placement (if you want you can do both) and this is an incredible opportunity because it allows students to experience new cultures from all across the globe. You will be able to discover the world and receive a wider understanding of working environments that you will come across in the near future.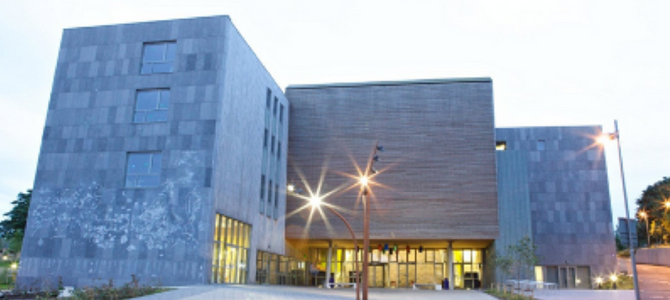 Mary Immaculate College is a college that cares about its students and for that reason it keeps expanding its curriculum. The arts department has expanded over the years to provide new subjects to its students. Just this year they added six new courses to the arts program, now incoming students are able to choose one of the six new subjects from UL (MIC's partner university). Another recent addition to the school is a BA in Contemporary and Applied Theatre this new program deals with branches of both drama and theatre. Mary I is currently the only third-level institution that offers this degree. The school is very interested in the students and what they can do to offer them the best possible education, as a result they keep modifying the curriculum.
International students can graduate in three years
International students like myself have the option to go from second year straight into fourth year, if you choose to do so. Since third year is for studying abroad international students can skip this year, if you are interested in completing your degree in the shortest amount of time, go to Mary I but you can also choose to study your third year and travel to a different part of the world to experience a new culture as well. Not many colleges offer you this opportunity to skip a year, not many colleges dedicate an entire year to gain work experience or to study abroad, and that's why I am studying at MIC. I have the option as an international student to skip my third year (save some cash) or study in a different country that I have never been to (learn even more about world), what will I decide?
Mary Immaculate College is an incredible school that cares about its students and that is why it continues to grow. So, now that you know what make the Arts program at Mary I so great, will I be seeing you at next year's orientation?!