Vietnamese ambassador Dan Chau Thuy Nguyen tells us why she chose the Waterford Institute of Technology nearly six years ago and why she has remained there for her PhD.

Staying at WIT
After completing my Bachelor (Honours) degree in Pharmaceutical Science, I decided to stay at WIT to pursue postgraduate study: a four year research-structured PhD in Pharmaceutical Science.
WIT is an ideal research Institute
Waterford Institute of Technology (WIT) has been recognised for its distinctive and high-quality centres of research, and is continuously improving to become a research-led Institute.
As a PhD scholar in an area of Pharmaceutical Science in the Department of Science at WIT, I became a member of WIT's fast-growing and dynamic Pharmaceutical and Molecular Biotechnology Research Centre (PMBRC).
PMBRC is involved in many collaborative projects with different regional and national pharmaceutical and healthcare industries, and has strong links with national and international institutions and medical care institutions. Research PhD students at WIT/PMBRC have access to state-of-the-art facilities, which essentially support PhD scholars in various research fields.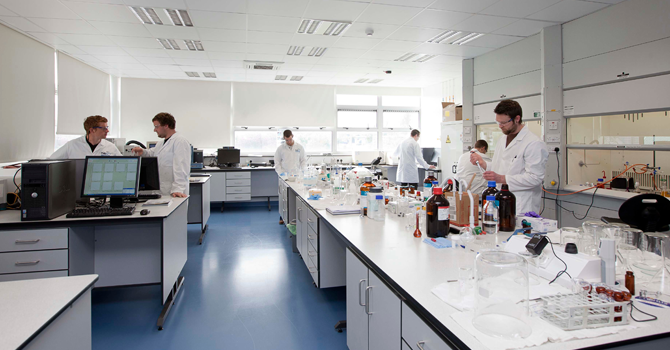 Training and Support
As a postgraduate student in the field of Science, I'm carrying out my research on a specific project that requires multidisciplinary knowledge, from Chemistry, Biology and Engineering, together with numerous soft-skills, such as networking, academic writing, reading, researching and presenting skills.
I have been provided with various training sessions as a PhD student at WIT, from generic skills training to relevant disciplinary training. Moreover, there are numerous supports in WIT: The Research Support Unit and the Technology Transfer Office will assist and support me in the implementation and management of my projects.
My research life at WIT
WIT, specifically the PMBRC, has created an international and diverse environment with exciting opportunities. As a member of the PMBRC, I have greatly benefited from the collective experience of other PhD students and experts (lecturers, lab technicians and postdoctoral) in my own research fields, while expanding my knowledge of various relevant scientific areas.
I have four supervisors for my PhD study. Not only they are experts in my research areas who constantly provide me with all the knowledge and help guide me with study, but also are extremely supportive and always make time for me, whenever I need it.

What I love about WIT
One of the things I love the most about WIT is the friendly and vibrant, yet professional research environment. Although there are various research groups within the Department of Science, all the PhD students work closely with each other and are free to access various equipment in different labs. Moreover, most of us always go for lunch together, where many interesting conversations are had to make the day shorter!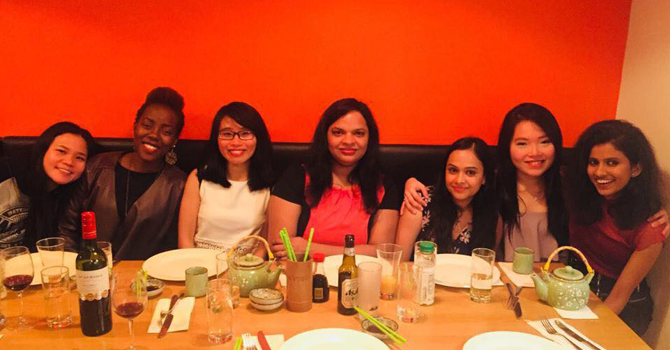 Besides researching and different research activities on the campus, I benefit from WIT's global research network. This means I have plenty of opportunities to go to different research centres, and participate in various national and international networking events, workshops or conferences.
Additionally, PhD students like me are also be given the opportunity to supervise the undergrads' lab work. All of this provides me with a solid foundation for my future career in both academia and industry as a researcher.
PhD life doesn't have to be boring
Who say PhD life is boring and you won't have time to have fun? My experience so far in WIT has proved the opposite! So, if you are considering a location to carry out your Research PhD in Science, WIT should definitely be at the top of your list.