Bárbara Campos Pérez is from Chile and University of Limerick Ambassador. In this blog she tells us more about new working visa developments between her home and Ireland as well as 7 great reasons to live and study in the Emerald Isle…
The year of 2016 started with important developments in relations between Chile and Ireland. In January of this year the foreign minister of Chile Heraldo Muñoz visited Ireland and signed a significant agreement with his counterpart Charlie Flanagan. This agreement will allow Chileans between 18 and 30 years of age to spend a year working or studying in Ireland, and Irish citizens of the same age to do the same in Chile.
In relation to this new working holiday visa The Irish Times asked in one of its editions "What has Chile got to offer?" and the answer was given by the Irish student resident in Chile, Nicholas O'Connor who wrote the article "Seven reasons to spend a year in Chile".
As a Chilean student that has completed an exchange in Limerick, I want to share with you my "seven reasons to spend AT LEAST one semester in Ireland"…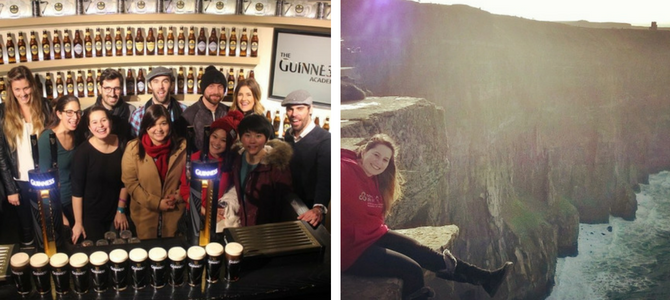 It's a great place to learn English
You will probably be completely lost during your first month in Ireland, and have problems understanding slang and the Irish accent. However, Irish people are very friendly and they will help you as much as they can with your English. Also, Ireland is the only English-speaking country in the Eurozone, which makes it a great place to improve your language skills.
Dublin: A door to Europe
Despite being an island, Ireland is not isolated place at all and Dublin is a brillant place to start your Euro adventure. Keep an eye out for last minute flight offers on low cost airline websites such as Ryanair. Make sure you discover the beautiful country of Ireland too but don't miss the opportunity to hop around Europe while you're here!
Lots to do
I wholeheartedly agree with the third point on the Irish Times list written by O'Connor about Chile. And, just like my country, Ireland also is full of surprises. Most of the universities have different clubs and societies that you can join, all with activities to help you to enjoy Ireland and all its facets. I dare you to try new experiences here. Kayak, surf, climbing, rugby, or even hurling, why not?
Unbelievable education and campus facilities
The level of education that you will find in the Irish universities is really high, here you can study in one of the best education systems in the world for Higher Education Achievements. Also, the infrastructure of the universities here are incredible. Explore the Old Library in Trinity College Dublin – it holds a collection of 200,000 old books. Or discover the campus at the University of Limerick – with unrivalled sports and cultural facilities, including Ireland's first Olympic-size swimming pool, a boathouse with a state-of-the-art indoor rowing tank – it's a sight to be seen. Be warned, Irish universities may make you feel like you're in a Harry Potter movie!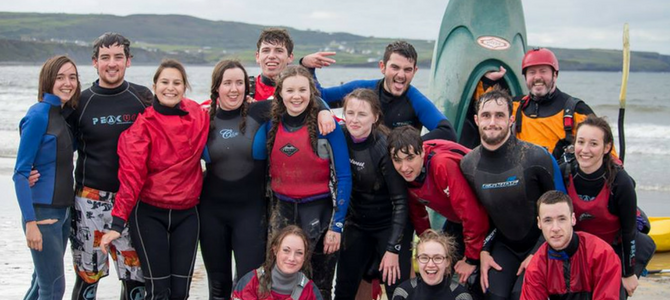 Irish people are friendly and know how to have fun
Latin America is famous in general for carnivals, happy people and dance. But, to be fair, our continent is not the only one that can feel proud of this style of life, and Irish people are a great example of that. The street parades during St Patrick's Day or the energy and music of Irish bars are something unique. Guinness and "Sláinte" (cheers), live music, and traditional Irish dance, give Ireland a lively scene enjoyed by old and young people together.
"Emerald Isle"
Emerald Isle is the poetic name for Ireland due to its green countryside, and this colour is one of the things that will make you fall in love with this island. Ireland has hundreds of kilometeres of green areas, both in major cities and the rest of the country. This makes Ireland a unique natural spectacle. The Cliffs of Moher are the perfect example of this magnificence.
Castles and history
Living in Ireland you will feel like you're in a fairytale. Castles all around the country will surprise and transport you to the past. You will be the luckiest one if your day of exploring castles finish with one beautiful rainbow. The rainy weather, beers, whisky, Irish breakfast, and more, will make you want to spend at least one semester in this magic island.
Interested in studying abroad? Visit the Education in Ireland website for more information.