Discover more about the unique learning approach and the supports available for international students at Limerick Institute of Technology from Chioma, a Marketing and Management student and our Nigerian Ambassador…
My first degree was in Business Studies and Management so when I learnt about the Master's in Marketing and Management Strategy (MIMMS) at the Limerick Institute of Technology (LIT), I knew it was a perfect match for me.
The MIMMS is a full-time, year long program, running from September to August, although classes cease at the end of May and thesis final submission deadline is in August.
The course is taught using Problem Based Learning (PBL) an educational method that uses discussion and analysis of problems to instruct students. PBL provides students with real-life marketing and management scenarios and tasks them to find solutions. This solution-finding process, with guidance from professors on the course, is where learning takes place.
Typically, PBL requires students to work in groups, and for my class of sixteen, it means four groups of four students, reshuffled each time a new project is started.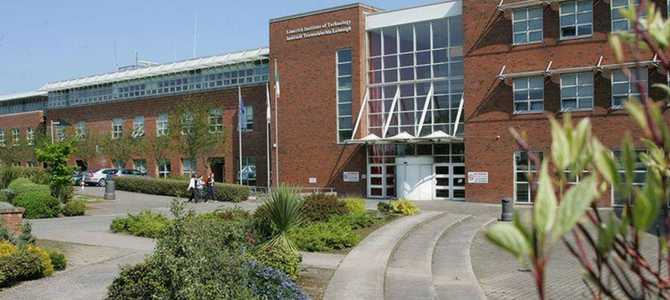 Strange at first, having only known the conventional drill-down method of learning, I have come to have an appreciation of the PBL process. I understand its role in preparing students for the workplace, by providing them with important soft skills like the ability to work well in a team with people from different backgrounds and the ability to make informed decisions in the face of uncertainty.
Overall, my decision to study at LIT has proven to be a good one. I recall fondly the ease with which I settled in as an international student – accommodation was coordinated, as was my transfer from Dublin airport to Limerick on arrival day. Necessities like proof of address, bank accounts, GNIB, and computer services were all sorted during orientation week.
Furthermore, the library services here are easy to use and most resources can be accessed online. Lecturers on my program are attentive and the folks at the International Office have been amazingly helpful. The Institute also has active sports and games clubs that organise fun events for students. I am not very involved in these because I am kind of lazy but it is good to know they are there!
My favourite thing about studying at LIT however is the active learning (remember PBL?); our curriculum is designed to meet industry needs. Very recently my class, along with third year students on the same course, visited the Google offices in Dublin and it was an amazing experience.
We were given a tour of the offices, followed by talks from the company's marketing team; the innovation team at Kellogg's (this happened in the Google office as well) and a final talk from a motivational speaker who was a former executive at Apple.
This was an inspiring experience for us as students as it reminded us of why we were studying and the steps we need to take to fulfil our aspirations.
I should tell you a little bit about County Limerick before I end this piece. Limerick is the third largest city in Ireland, after Dublin and Cork; this means it is not as crazy busy as Dublin and it is not sleepy as some of the inner counties in the country, I find it perfect in its 'in-between-ness'.
Unfortunately, Limerick is not immune to the famed Irish weather, I mean, Ireland is great and all, and the people, particularly the older folks, can be super-duper nice, but the weather is not its strongest point, and for a girl from the tropics, it certainly takes some getting used to, but I am getting there. Truth be told, it is not as bad as I thought it would be when I left Nigeria, but it is not very much better either.
All in all, the Republic of Ireland is a great place to study, Limerick is a great place to live, LIT is a great choice of institute, and the Master's in Marketing and Management Strategy is a very interesting program.
Come join me; make it LIT!