TU Dublin City Campus student and Nigerian Ambassador, Ruth Ikenyirimba, tells us about studying Biomedical Science in Dublin's City Centre.

A sprawling campus
One of my favourite things about TU Dublin City Campus (that my friends would literally beg to differ about) is that TU is not concentrated in one campus, like most universities. You could have classes at 9am in Aungier Street and a class at 11am in Bolton Street or even Grangegorman. Mind you, these campuses are at least 2km apart from each other.
For someone who enjoys exploring, the campus is the equivalent to being in Narnia. And if your classes were primarily located in one campus, how likely would you be to explore the rest of the town? Very unlikely. Also, all the moving around keeps you active so you don't have to go to the gym.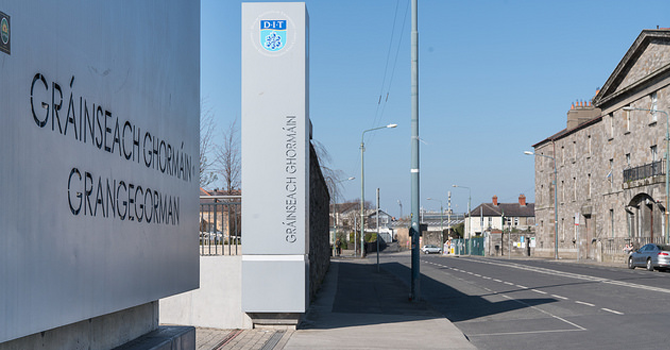 What is DIT?
Now what's TU Dublin City Campus (formerly DIT)? DIT was an acronym for Dublin Institute of Technology — and one of the major institutes of technology in Ireland and has now merged with Institute of Technology Tallaght and Institute of Technology Blanchardstown to form Technological University Dublin (TUD). Exciting.
Practical experience
Although, the different TU campuses were a pretty enticing offer, they were not the major reason why I chose to study there. TU Dublin City Campus is one of the only 3rd level education systems in Ireland that offers first-hand experience in your major from your first year. They literally have first year Engineering students building robots in the first semester for a showdown match.
In other courses like Biomedical Science, which is the course I chose to study, we average 8 hours a week on laboratory work so that when we finish our degree, we will be competent professionals in our field. DIT has a very high employment rate because its graduates are just that good. They are not strangers to their field because they've gained practical experience from their first year in college to their last.
Another reason why I chose TU is that on average, the practical classes are pretty small. In a 1st year Infection and Immunity lab, the maximum number of students allowed is 20. Classes are separated into groups to ensure that each student understands and is involved in the activity. This is the same for other courses as well. Studies have shown that students are more likely to ask questions or communicate with teachers in smaller classes.
Activities
Personally I believe you can never be bored while studying here There are lots of opportunities to get involved in college life. This year I picked up a volleyball for the second time in my life and I've never looked back. It's now my favourite sport and we practice every Wednesday and Thursdays.
My favourite part about playing is being on a team. The look on everyone's faces as they play, the endless excitement and desperation when the ball is in the air and finally, the numbing adrenaline that courses through your veins. TU becomes almost like a home when your student life isn't all about classes. Although, that's important too!
Biomedical Science
I previously mentioned that I chose to study Biomedical Science at TU Dublin City Campus. This was not because it is the only university offering this course but it's one of the few in Ireland that is accredited by both the Academy of Clinical Science and Laboratory Medicine (Ireland) and the Institute of Biomedical Science (UK).
This means that if you complete this degree at TU Dublin City Campus, you can work in hospitals in both the UK and Ireland. You're also eligible to work in laboratories in Canada, New Zealand and Australia. Hello endless travel destinations!