Looking for something to do each month of the academic year? Our German ambassador and student of Trinity College Dublin Janina Catherine Knörzer has you covered.

No matter where you are from or where you have been to in life, there are some things that Dublin just does better than any other city. So, whether you are a student spending a whole year here or a tourist just passing through, Dublin will surprise you and make you want to extend your stay a little longer — or maybe forever! Because whatever Dublin does it just does right!
September
We start the academic year in September. The weather still has a hint of summer to it and assignment deadlines are far enough away in the future to allow for a little procrastination. Why not plan a day trip to make the most of the mild weather?
September is the perfect time to take your new leap card for a spin on the bus outside of the city. In just an hour's journey on public transport you can be in one of the charming seaside towns of Howth or Bray or even to the Wicklow Mountains.
October
There is absolutely no country that celebrates Halloween better than Ireland. Halloween has its roots in the Celtic festival of Samhain. One of the biggest events in October is the Halloween parade that takes place in Dublin. The parade takes you on a mystical and magical journey through the streets of Dublin and Irish folklore and history where followers could dive into a world of light and shadow coupled with fear and fascination. For the month of October the city appears to embody Halloween with events popping up all over town — the Bram Stoker festival, frightening haunted houses, fireworks, bonfires and live organ music in St Patrick's Cathedral among the spooky offerings.
November
When November begins we start to see the first signs of Christmas emerge in Dublin. It also heralds the start of one of the most exciting festive events in the city — the Wild Lights at Dublin Zoo. Hundreds of silk lanterns and sculptures simulated an ocean landscape this year as well as traditional Asian inspired pieces and a Christmas village. The illuminations create a whole new world in the grounds of the zoo. The lights on display will not only leave you awe-struck but will also do wonders for your Instagram feed.
December
When I say that Dublin does things right, what I mean is the whole city commits to it. Christmas is certainly no exception! There are stunningly decorated shop window displays and beautiful lights across every city street. A new addition to the capital's festive displays is the Dublin Winter Lights. 13 different sites across the city were illuminated creating what I can only describe as a beautiful winter spectacle. Snowflakes, ornaments, winter scenery and a whole host of different animations made their way onto buildings and bridges bringing the magic of Christmas to life in the most beautiful way. Waiting to take the perfect picture is almost definitely worth freezing for.
January
What do you do when you are a student on a budget and it's too cold outside to really do anything? Dublin has a solution! Unlike most other European cities the majority of museums and galleries are free to enter in Dublin. For those with an appreciation for history take a visit to the National History Museum where there are some fantastic exhibits on display. The more artistically inclined will feel right at home at the National Gallery.
February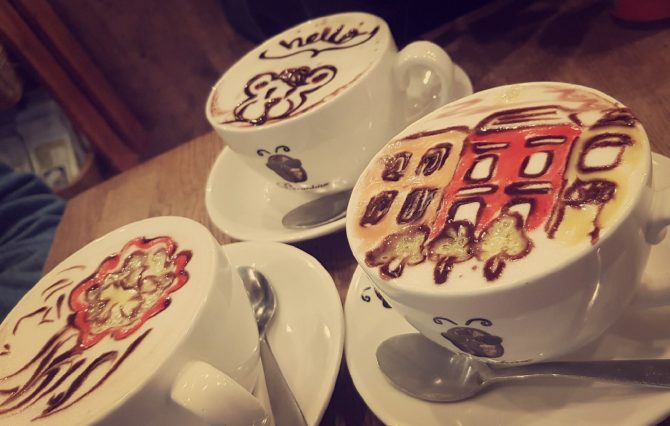 Most people will be familiar with the pub culture in Dublin. But there are also tons of cute and cosy cafés to tempt you here too. While it's still cold outside there really is no better feeling than sitting down next to a fire or with a beautiful view to order one of the house specialties that these unique little cafés have to offer. Regardless of what your style is Dublin has a café and a matching drink to suit your taste. Beanhive on Dawson Street serves my favourite hot chocolate!
March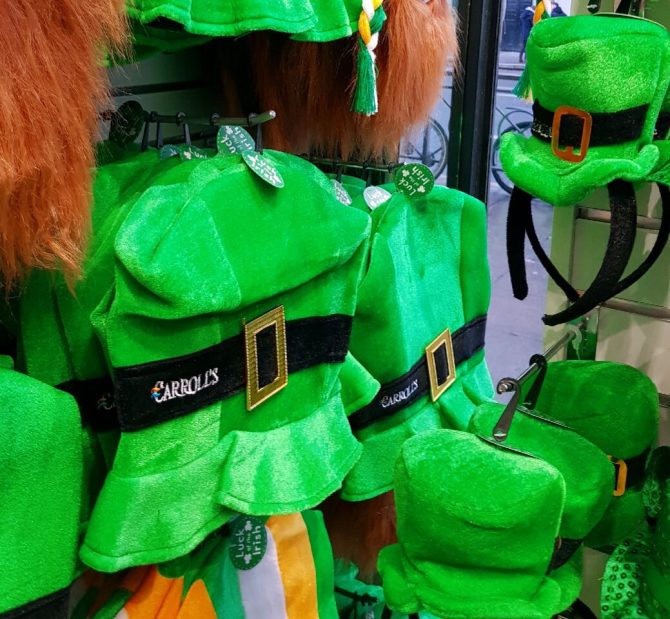 St Patrick's Day is as recognisably Irish as Guinness, green fields and leprechauns. And who could celebrate this day better than the Irish themselves? The parade is the highlight of the St Patrick's Day festival. Join the locals and dress up in green, white and orange in honour of the patron St Patrick himself!
April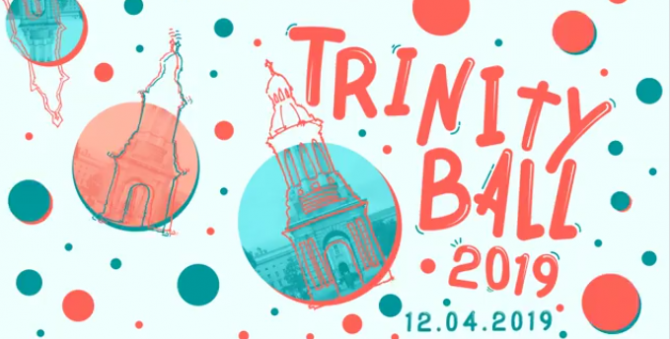 The Trinity ball is the place to be for students. It has become one of the most anticipated events of the year for those studying in the city centre. The ball takes place in April each year with amazing musical acts transforming Trinity College into a festival atmosphere — The Script, Imagine Dragons, The Kooks and Walking on Cars have all performed in the past.
May
As soon as the weather begins to get warmer nothing sounds better than the suggestion of a trip to the seaside for some ice cream. Rumoured to be the best Ice cream in Dublin, Teddy's at Dun Laoighre is worth making the trek for a 99 followed by a walk along the pier. It is the perfect introduction to the Irish summer.
Unfortunately my expertise ends just as the semester does. Don't worry though as there are so many things to do in Dublin during the summer months. Whenever you decide to visit Dublin or however long you decide to stay, the diversity and charm of this city will guarantee that your time here will be special.