Curious about how wild things actually are along the Atlantic Way? Our Canadian ambassador Karen Markovich details her experiences of Irish weather while she studies at the Institute of Technology Sligo.

Everyone warns you about Irish weather and how unpredictable it can be but does it live up to the hype? I wanted to do a comparison between the weather I have experienced here in Sligo and in my hometown Windsor, Ontario in Canada.
Fall temperatures in Sligo are generally around 10°C (50°F) —that's pretty great to accompany all the trails there are to be explored while watching the leaves fall. It also averages around 122.36mm of rainfall during fall. This is the most rain experienced out of all four seasons in Sligo.
Back home in Canada we experience similar temperatures of around 11°C (52°F). A staggering 1 degree warmer back in the southern tundra in Ontario! Precipitation averages around 75.7mm of rain throughout fall and we see an introduction of snow in the later months with about 3.7cm of the fluffy white stuff blanketing the ground.
Round one of the Sligo v Windsor showdown is a devastating tie!
Ah winter! It's the season that most of us dread. Which side of the pond will win this battle? Average winter temperatures in Sligo are 5.5°C (42°F) so zip up those jackets (and I mean rain jackets!) as there is an average rainfall of 116mm. As for the possibility of snow? Generally unpredictable, only time will tell if it arrives.
In comparison, back in Windsor we are now entering into negative territory with our average temperature coming in at -3.06°C (26.5°F) with a mixture of snow and rain. We usually get about 36mm of precipitation and around 30cm of snow.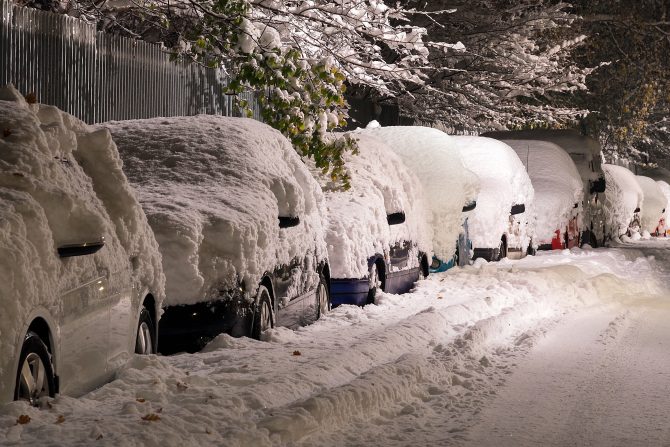 Sligo has gained the upper hand for this round! Who wants negative temperatures and a mixture of rain and snow? The last few winters in Canada and the U.S. have been really bad with extreme negative temperatures causing chaos. The luck of the Irish takes the lead here with only a slight chance of cancelled classes due to a surprise snowfall. Snow angels anyone?
It's time to say hello to spring in Sligo with temperatures warming back up to an average of 8.7°C (48°F) and under 100mm of rainfall. The green grass is growing and the cows can be heard mooing again!
Back home in Canada the battle with snow persists with an average of 8.3cm still on the ground. Temperatures are comparable with Sligo at around 8.4°C (48°F). Scattered spring showers see around 72mm of rainfall fall from March to May.
I think Sligo wins this round again. As the saying goes "a little rain never hurt anybody".
Now let's see how the summer compares! —summer by the sea in Sligo compared to Windsor on the lovely Detroit River.
Sligo averages around 14.4°C (59°F) with 92mm of rainfall — however temperature spikes often occur with heat waves presenting the perfect opportunity to spend the day at the beach. Windsor averages are much higher at 21.5°C (71°F). Increased precipitation of 84mm helps to break the humidity and provide relief for farmers. The good news is there is zero chance of snow at this time of year — great for beach days, not so great if you miss using the snow as an outdoor beer fridge.
Summer is a really difficult time to compare. It can be hard to factor in humidity which can often make spending time outdoors unbearable during the summer months.
And there we have it. A breakdown of the seasons in Sligo and Ontario! While both regions are beautiful in their own way, Ireland definitely wins with the unique ability to experience four seasons in one day. Windsor definitely has more extremes between hot and cold. I'll let you decide who the real winner is. Why not leave a comment below with your own experiences of Irish weather?